Elon is raising the ante. Challenging the team to intentionally embrace a course of action indicating commitment. He is taking this to 11.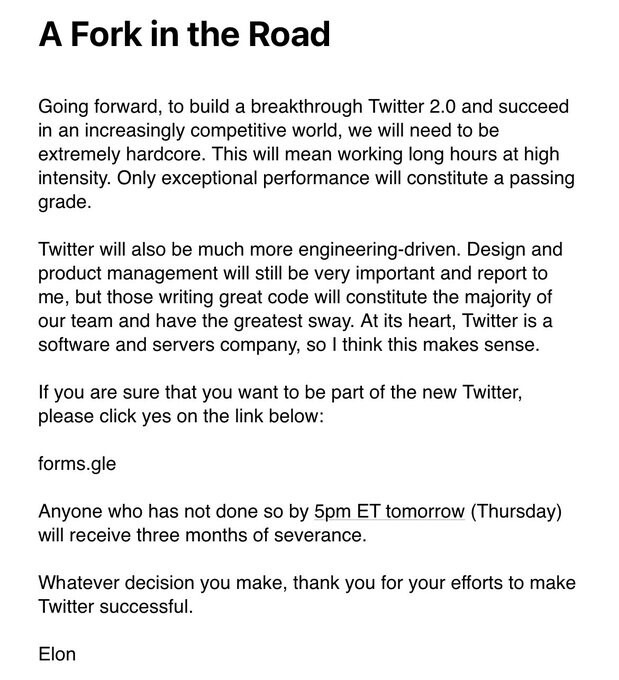 CNN reports on this, and quite frankly, it's extreme, but I don't know he's wrong to take this path.
My take is there has to be an outsized incentive on the other side of that link to make it work, human nature being what it is.