The following is from the foreword Freeman Dyson contributed to the Oxford Handbook of Random Matrix Theory: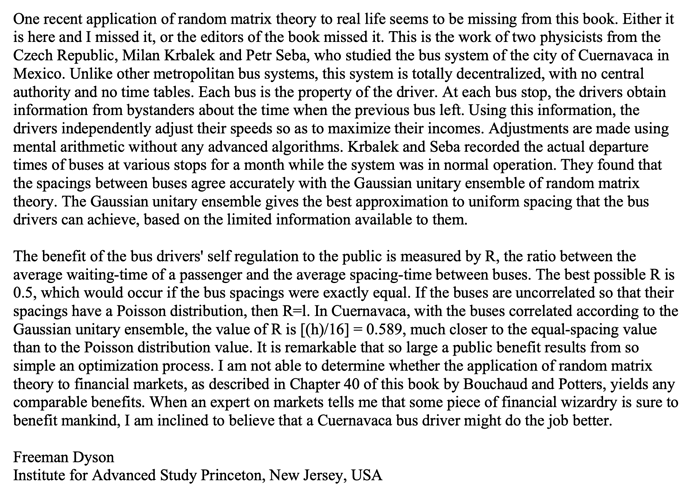 Good argument for free markets;
Freeman was a wonderful thinker, and a great father to boot. I'm friends with several of his children.
This doesn't surprise me at all!! Decentralisation as a principle is a cornerstone of efficiency. Period.
To quote a USAF General running the Air Campaign in October 2001: "…you know what they call centralised command and centralised execution? COMMUNISM!" (As he slammed the phone down….)
Admiral Rickover was famous for "…wanna know what's going on in your organisation, talk to the janitor…"
They're right!