A bell (or a swing) takes a movement of notable amplitude only if one communicates to it impulses tuned on its own oscillations.
Resonance takes place when an a physical system excited around its natural frequencies (other parameters may apply).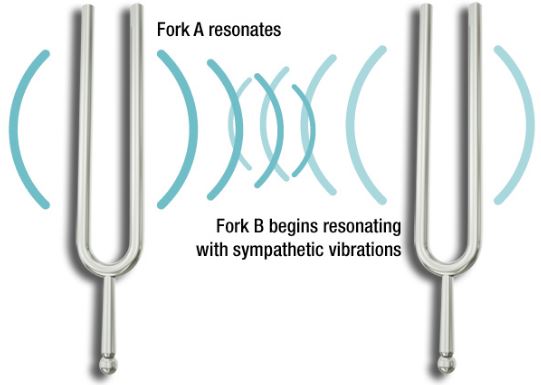 But this phenomenon is far more universal:
strengthening of the voice through the thoracic cage and phonatory system;
non-verbal communication between people, through which we experience feelings;
what moves the mind or the heart enters into resonance with us.
The harmony of colors and music also enters into resonance or dissonance.
Like a group of people, or a group of societies.
For individuals, true dedication to a task (physical or intellectual) might be the "secret" of outstanding performance.
Groups have experienced resonance in live outdoor concerts, collective sports, and on the battlefield: people -without any obvious reason- act in a similar way and/or feel unique-in-their-life emotions that would not exist if they were alone.
Resonance might also be the true and only certain way to find information (or objects, if there is any distinction) in a considered part of the Universe. Indexing is error-prone and slow in comparison.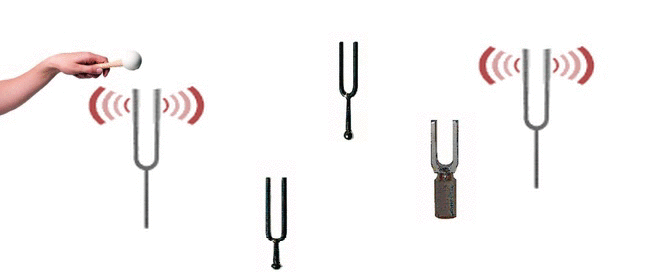 If resonance could take place anywhere, at any distance, and losslessly despite physical objects - what would be the implications for us?
Would it be a "nowhere to hide" threat or a free gift to the World?
Purposely altering our parameters would be a way to avoid tracking and targeting so we can assume that only people willingfully looking for each other could benefit.
What are your thoughts?