The classic Charles and Ray Eames film "Powers of Ten" stopped at the scale of the atomic nucleus.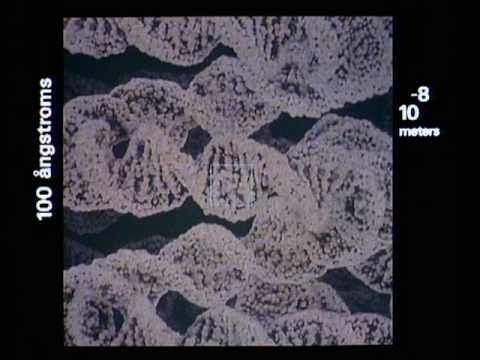 Phil Morrison had a great set of science videos. I don't remember the name of them, though.
Phil was one of my undergraduate advisors at Cornell 1956 to 60. I assisted him a few times in his office at Rockefeller Hall. He also had an office at the more modern Newman Lab for Nuclear Studies that had the 1Bev electron synchrotron where I worked summer of 1958 as Robert Wilson's assistant helping him maintain parts of the synchrotron.
Was it The Ring of Truth: An Inquiry into How We Know What We Know? All six episodes are currently available to watch on YouTube.