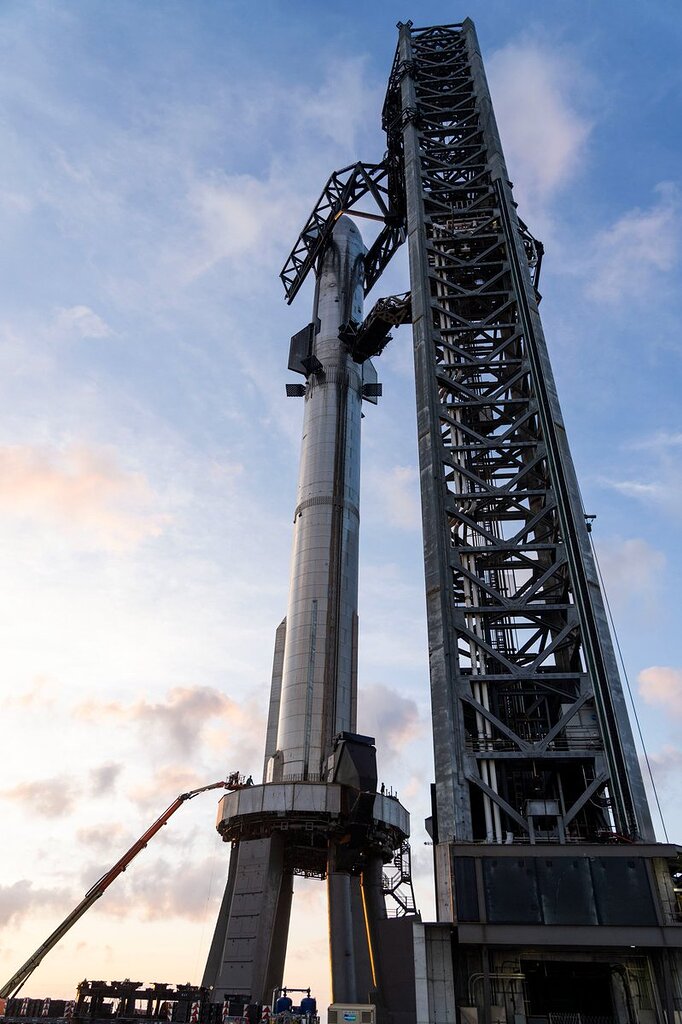 Final preparations are underway for the first orbital flight test of the SpaceX Starship orbiter and Super Heavy booster. Several sources have indicated that if all goes as planned, the test flight could be launched as soon as the week of April 17, 2023.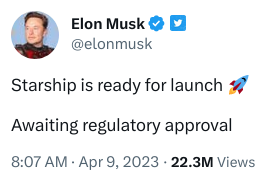 This post will serve as the place for news and information about the upcoming test. As of this writing (2023-04-14 13:00 UTC), this is the status of the milestones which must be checked off before launch.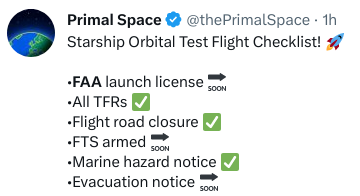 Information on these milestones will be posted in the comments.
Here is a preview of the flight with expected milestones from Everyday Astronaut.