In conjunction with the issuance of the Starship launch license to SpaceX, on 2023-04-14, the U.S. Federal Aviation Administration (FAA) updated their "SpaceX Starship Super Heavy Project at the Boca Chica Launch Site" document. That document announced the release of a (deep breath) "Written Re-evaluation of the 2022 Final Programmatic Environmental Assessment for the SpaceX Starship/Super Heavy Launch Vehicle Program at the Boca Chica Launch Site in Cameron County, Texas" [PDF, 122 pages], which is subtitled (another deep breath) "Starship/Super Heavy Vehicle Ocean Landings and Launch Pad Detonation Suppression System".
The document analyses, in excruciating detail, the possible consequences of the Super Heavy booster and Starship upper stage splashing into the water off the coasts of Texas and Hawaii, respectively, both for a nominal mission and a Really Bad Day for one or both.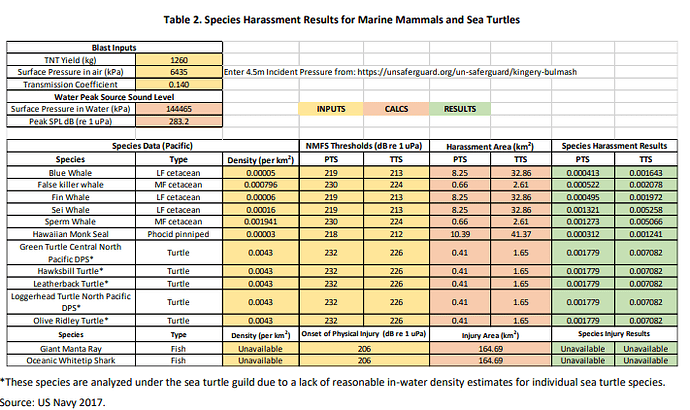 The mechanism of explosion after a Starship impact with the ocean at terminal velocity and its coupling to the ocean and noise propagation is discussed at great length.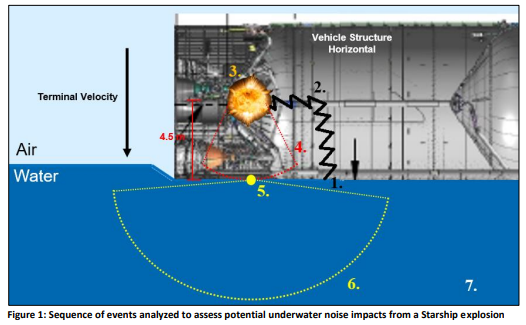 The report then discloses that if the first Starship flight is successful, the plan is for the second and third flights to expend the upper stage with no plan for its surviving re-entry. These will presumably use the Starships observed at Boca Chica which have no thermal protection system tiles attached.
For the second and third flights, after separation from Super Heavy, Starship's engines would start and burn to the desired orbit location. Upon reentry, Starship is expected to break up and SpaceX proposed an area southwest of Hawai'i, to account for the potential Starship debris field. The area of the debris field is determined by performing a debris analysis for an uncontrolled Starship entry. In this scenario, the vehicle enters the atmosphere uncontrolled and breaks up above 70 kilometers above ground level and the resulting debris is propagated through the atmosphere to impact in the North Pacific Ocean. The locations of debris impact are then bounded to generate the debris field area. It is theoretically possible for debris to land outside of this area, but the debris area shown is representative of a nominal uncontrolled entry based on flight modeling. As Starship slows down during its landing descent, any noise from vehicle break up would be imperceptible because Starship will be at such a high altitude (at the edge of the atmosphere). Water depth at the debris field area is approximately 4,570 meters deep.