At this writing (2023-01-23 at 20:15 UTC) SpaceX is conducting a Wet Dress Rehearsal of the full Super Heavy # 7, Starship # 24 stack on the Boca Chica orbital launch pad. This is said to involve completely filling all of the propellant tanks on both stages.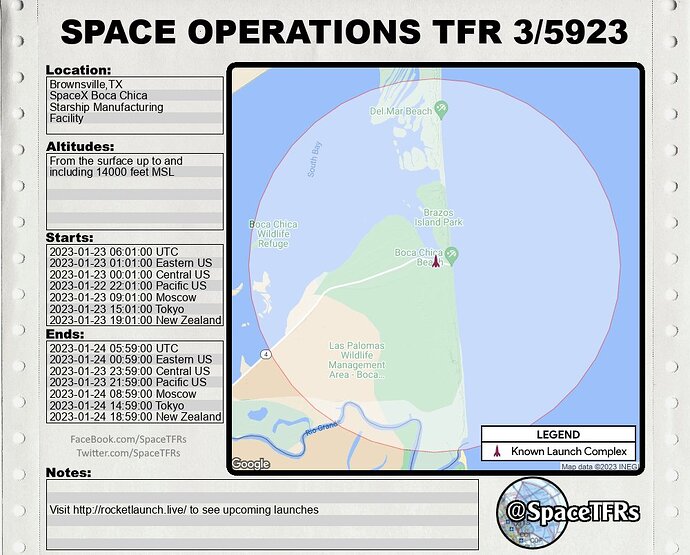 SpaceX applied for and received a Federal Aviation Administration
Temporary Flight Restriction
covering the a radius of 2.5 nautical miles launch site from the surface to 14,000 feet above mean sea level, not because a flight is planned (nor, for that matter is a static fire), but just in case of an "anomaly" of the
Kaboom!
variety.
If the Wet Dress Rehearsal is successful, the next step is de-stacking Starship #24 to prepare it for flight and keep it safe at a distance during the full static fire of Super Heavy.