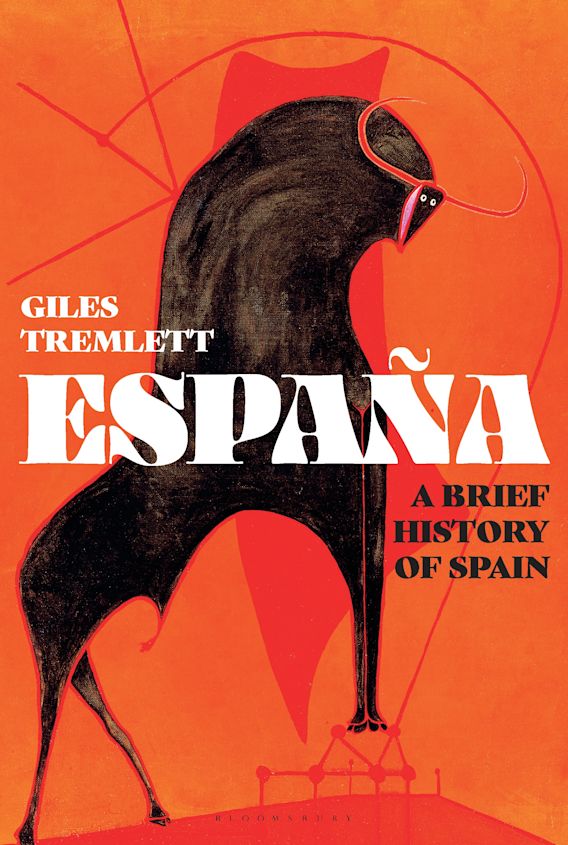 Looking for a good read? Here is a recommendation. I have an unusual approach to reviewing books. I review books I feel merit a review. Each review is an opportunity to recommend a book. If I do not think a book is worth reading, I find another book to review. You do not have to agree with everything every author has written (I do not), but the fiction I review is entertaining (and often thought-provoking) and the non-fiction contain ideas worth reading.
Book Review
Spain Re-examined
Reviewed by Mark Lardas
October 2, 2022
"España: A Brief History of Spain," by Giles Tremlett, Bloomsbury Publishing, 2022, 320 pages, $35.00 (Hardcover), $24.50 (Ebook)
zSpain is a traditional villain in much English (and US) literature and history. In it, the Spanish are often portrayed as backward, haughty, and cruel.
"España: A Brief History of Spain," by Giles Tremlett tells a different story. The book is a one-volume history of Spain from its earliest days to the present. Written by an Englishman turned Spaniard, it reveals a different Spain.
Tremlett begins with the Iberian Peninsula's mythic past. Associated with the Labors of Hercules, Tremlett shows how these myths reveal how Spain and the rest of Europe long viewed Spain. It was the Non Plus Ultra, the gateway to the unknown Atlantic and Europe's Wild West.
He then explores Spain's ancient history, presenting Carthage's colonization of Spain, Rome's conquest of it and the role Spain played in both the Roman Republic and Empire. From there he describes the collapse of the Empire, the occupation of Iberia by Gothic gentlemen of Spain, the Moorish invasion and the Reconquista, completed by Ferdinand and Isabella.
He shows the results of Spain's discovery of the New World and how it led to Spain's transition from an obscure Western European kingdom (or rather collection of kingdoms) to a world power. Spain dominated the world stage in the sixteenth and seventeenth centuries, before experiencing a decline in the eighteenth.
Tremlett traces that, before exploring what resulted: the turmoil that beset Spain in the nineteenth century as it slipped to a third-rate power. As Tremlett shows, this set up a turbulent twentieth century, with the Spanish Civil War in its center followed by a long exile from the Western Europe's affairs during the Franco era. He closes with the history of post-Franco Spain, including the role King Juan Carlos I played in restoring representative government to modern Spain.
The book reveals many unappreciated Spanish contributions to Western Civilization. One example is punctuation. Isadore of Seville, a sixth century polymath created punctuation marks, along with the first history of Spain and an early encyclopedia.
While a sympathetic history, Tremlett does not whitewash Spanish history. Tremlett reveals Imperial Spain to be less the monolithic empire of English writings than a collection of often brawling kingdoms, joined only by personal sovereignties. He is also relentless in exposing the adverse effects of government corruption – even to the present – had had on Spain's development. "España," a lavishly illustrated book, reveals a side of Spain more Anglophones should see.
Mark Lardas, an engineer, freelance writer, historian, and model-maker, lives in League City. His website is marklardas.com.