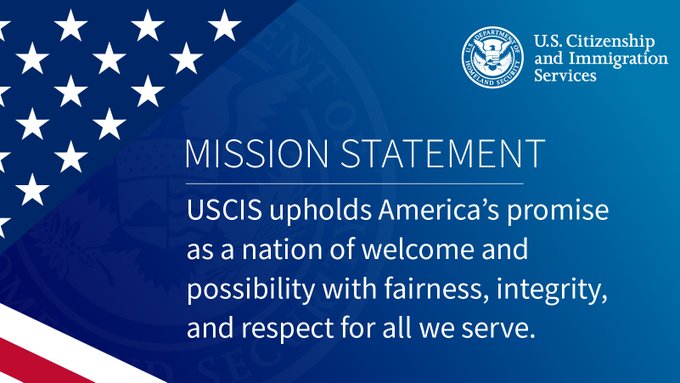 Here is the old, tired mission statement it replaced, as archived by the Wayback Machine on 2022-01-02:
U.S. Citizenship and Immigration Services administers the nation's lawful immigration system, safeguarding its integrity and promise by efficiently and fairly adjudicating requests for immigration benefits while protecting Americans, securing the homeland, and honoring our values.
"Hurtful words" now down the memory hole include "lawful", "efficiently", "adjudicating", "protecting", "Americans", "securing", "honoring", and "values".
The mission statement of the U.S. State Department is:
Create a more secure, democratic, and prosperous world for the benefit of the American people and the international community.
Perhaps, to that end, they could, among stirring up wars in Syria, Ukraine, Yemen, and every other armpit of the world, find a way to expedite the now longer than one year backlog of more than 300,000 who wish to renounce their U.S. citizenship and no longer be numbered among the "American people" whom these federal departments "serve".