Today, 2022-03-02, Roscosmos rolled out a Soyuz 2.1b launcher for the scheduled launch of another batch of OneWeb Internet satellites contracted through Arianespce. The satellites were scheduled to be launched on 2022-03-04 at 22:41 from Baikonur Cosmodrome in Kazakhstan. Here is a pre-flight preview of the mission from Everyday Astronaut.
Shortly thereafter, Roscomos posted the following tweet.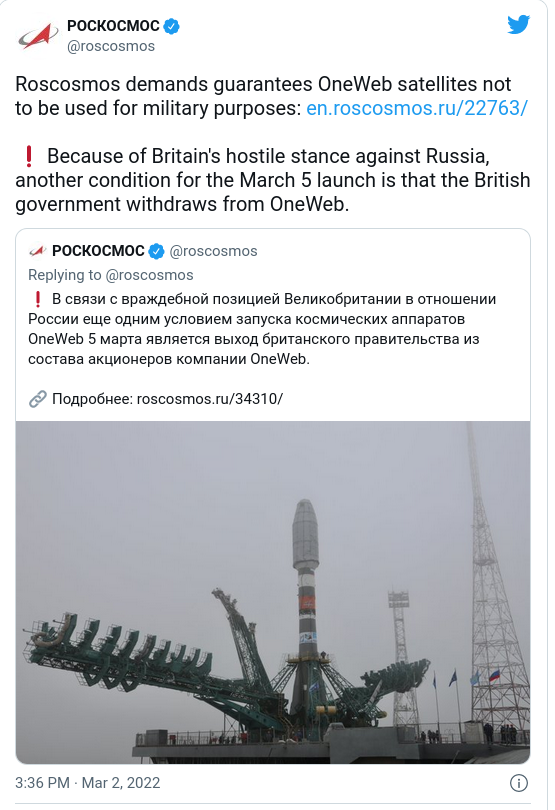 SpaceNews reports, "Rogozin puts poison-pill conditions on OneWeb Soyuz launch".
The Soyuz-2.1b rocket will be removed from the pad unless OneWeb guarantees by 1:30 p.m Eastern Standard Time March 4 its satellites will not be used for military purposes, the Russian space agency tweeted March 2.

"There's no negotiation on OneWeb: the UK Government is not selling its share," U.K. Business Secretary Kwasi Kwarteng tweeted just hours later.
Meanwhile, Roscosmos director Dimitry Rogozin says workers are painting over offending flags on the OneWeb payload fairing. (Click tweet to play video.)