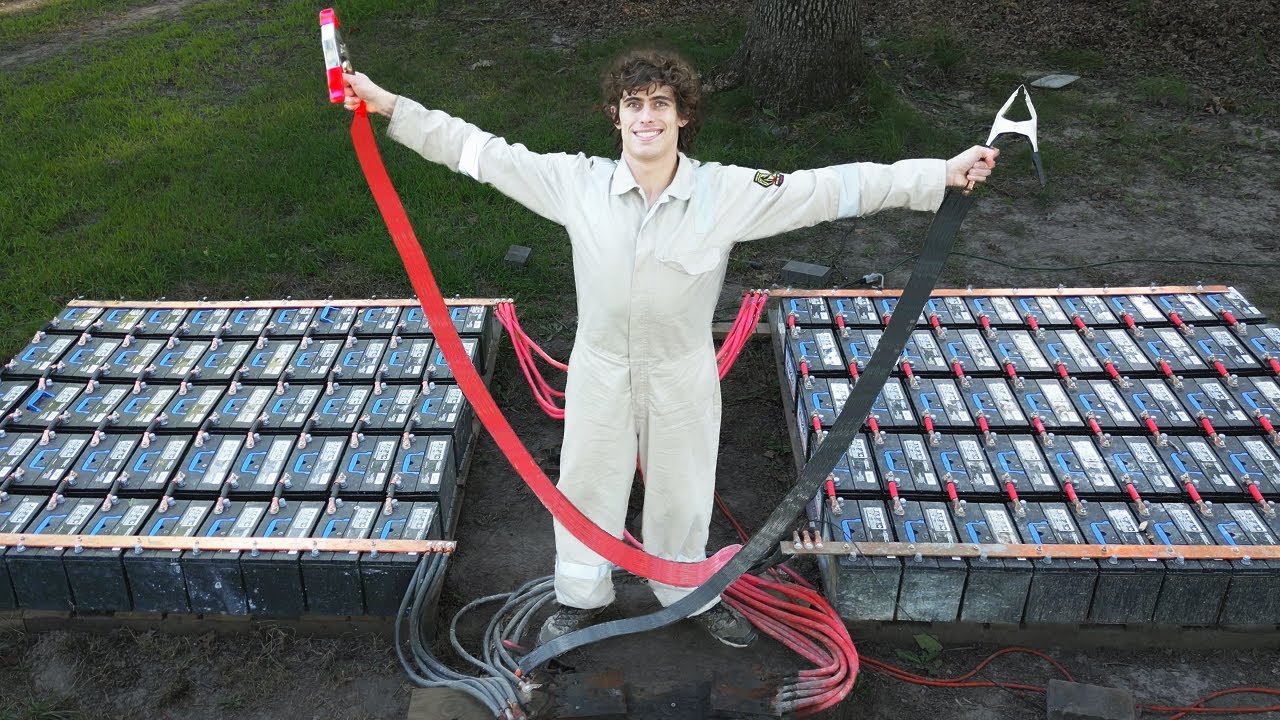 What happens if you wire 100 car batteries in parallel and then short them with a conductor? Well, let's see…a naïve calculation says you should be able to get around 85,000 amperes at 12 volts, or about one megawatt. The entire battery bank stores about 320 megajoules of energy.
By comparison, a typical lightning strike delivers on the order of 30,000 amperes and a gigajoule of energy.
At these current levels, often-neglected electromagnetic effects become significant.