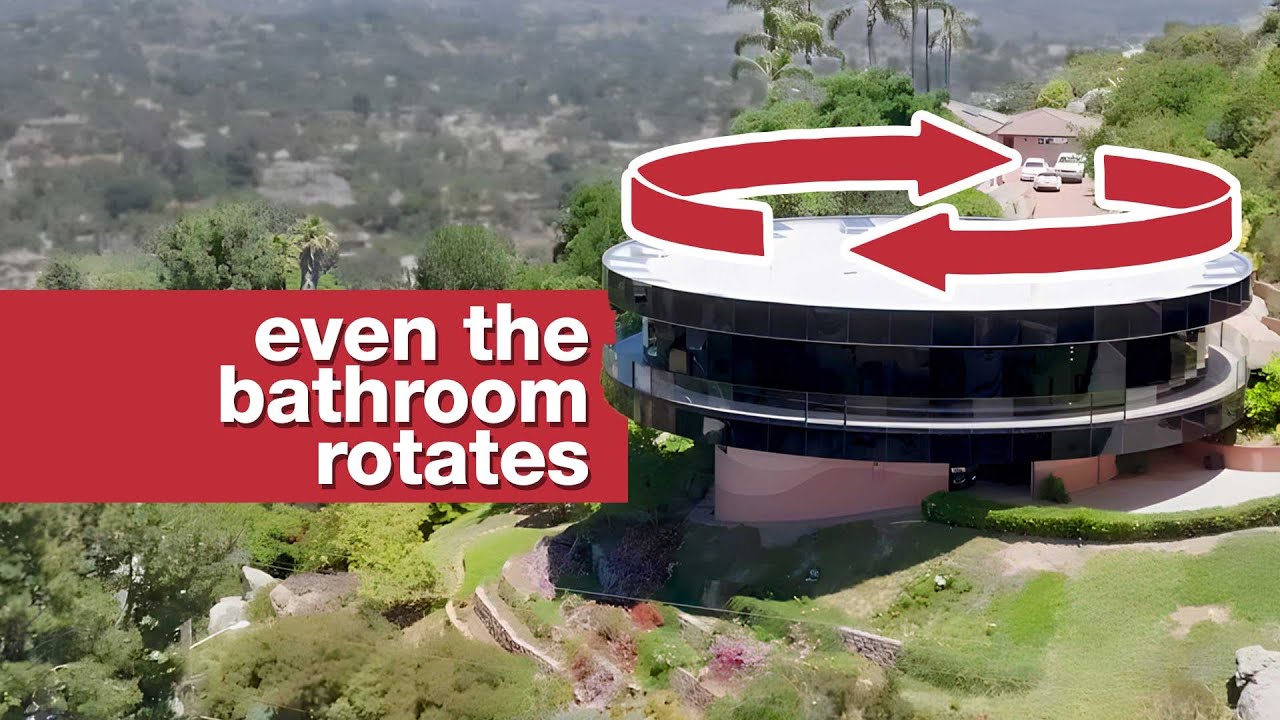 While many rotating buildings have a periphery that rotates, almost all have a stationary core where electricity, water, sewage, and other connections are fixed to external utilities. But this crazy house, in La Mesa, crazy California, completely rotates, with kitchen, bathrooms, and electricity somehow connected to outside services.
How did they do it? See U.S. Patent 7,032,353 B2, granted on 2006-04-25, "Swivel joint apparatus and method for utility supply to a rotatable building" [PDF].
Abstract

A swivel joint apparatus for supplying utilities to a rotating building rotatable about a central axis has an inner, fixed spindle for securing to a fixed base of the building to extend co-axially with a central axis of rotation of the building, and an outer casing rotatably mounted on the spindle for securing to the rotatable part of the building. The spindle has a series of spaced annular flanges defining a series of annular chambers and at least one ring seal mounted on the peripheral edge of each flange for rotatable sealing engagement with the outer casing so that the casing forms an outer wall of each of the annular chambers. A lower end wall of the spindle has a plurality of ports for connection to fixed utility lines in the base for fluid supply to and from the building, each port connected through the spindle to a respective annular chamber. The outer casing has a series of axially spaced ports for connection to respective utility lines in the rotatable part of the building, the ports including at least one port communicating with each of the annular chambers.
The house is for sale.