Secretive small satellite launch company ABL Space Systems attempted the first launch of their RS-1 rocket yesterday, 2023-01-10, from the Pacific Spaceport Complex on Kodiak Island, Alaska. The launch was to place two satellites in polar orbit for OmniTeq. It ended poorly. There was no live stream of the launch attempt and at this writing no pictures or video have been released (I said "secretive"). All we know is that ABL has tweeted.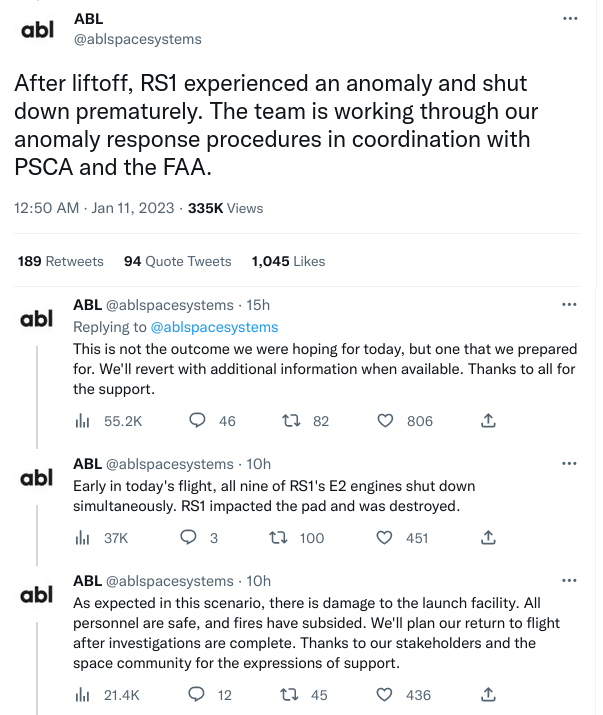 Ahhhh, those "anomalies". ABL will probably be able to ride out this failure and try again. Jeff Foust reports in SpaceNews, "First ABL Space Systems launch fails":
ABL has raised several hundred million dollars from venture capital firms, with Lockheed Martin as both a strategic investor and a major customer. Lockheed signed a contract in April 2021 for as many as 58 RS1 launches through the end of decade and also selected the RS1 to perform its "U.K. Pathfinder" launch from the SaxaVord Spaceport in the Shetland Islands later in 2023.
While no images of yesterday's attempt have been released, here is video of testing prior to the attempt released by ABL in October 2022.
It is stylish, but not very informative.