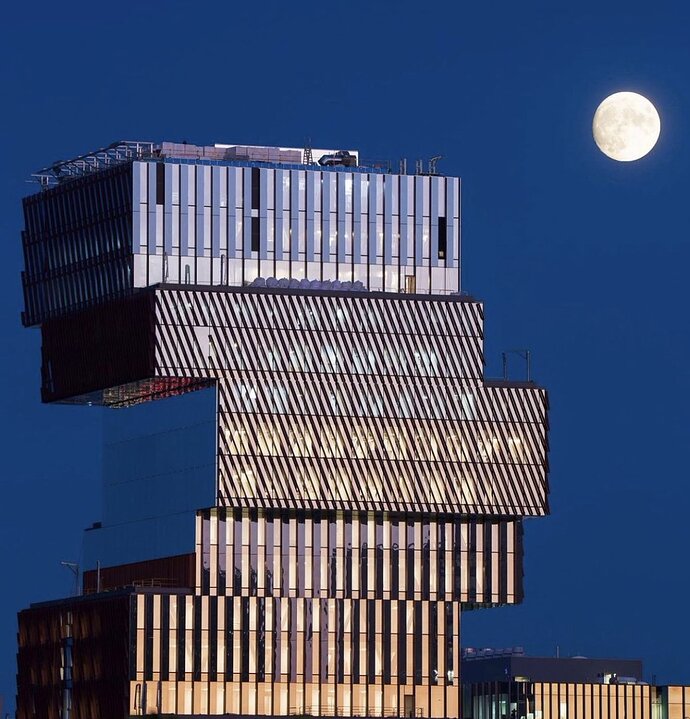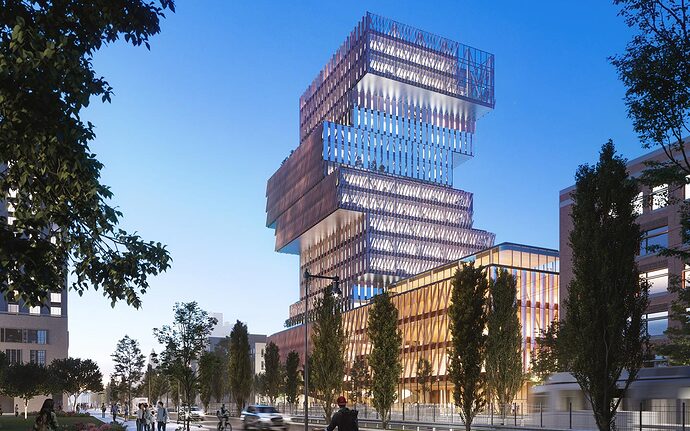 This is the Boston University
Center for Computing & Data Science
, to open in 2022.
Rising above Central Campus, the 19-story structure will house our mathematics, statistics, and computer science programs, as well as the renowned Rafik B. Hariri Institute for Computing and Computational Science & Engineering. It's just the latest commitment to data sciences by a university already acknowledged as a leader in this booming field.

⋮

The 345,724-square-foot building, resembling a giant stack of books, will be completely fossil-fuel free, making it one of the most energy-sustainable buildings in all of Massachusetts.
To me, it is evocative of the "software stack" of today's systems and the close and elegant integration of their disparate components.