Just as "transitory" inflation kicked in in mid-2021: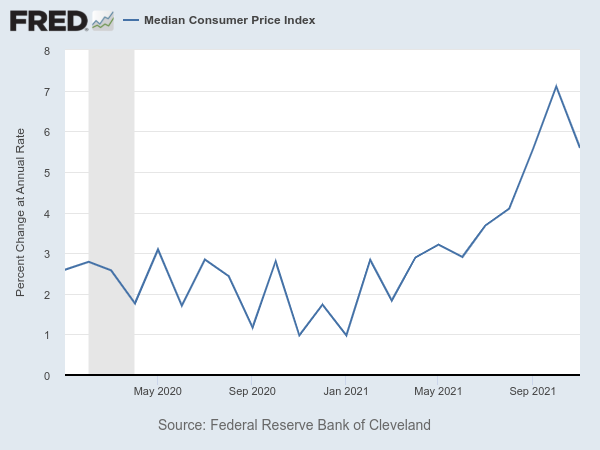 China, whose gold reserves had been relatively constant over recent months, began substantial net purchases, as reflected in imports: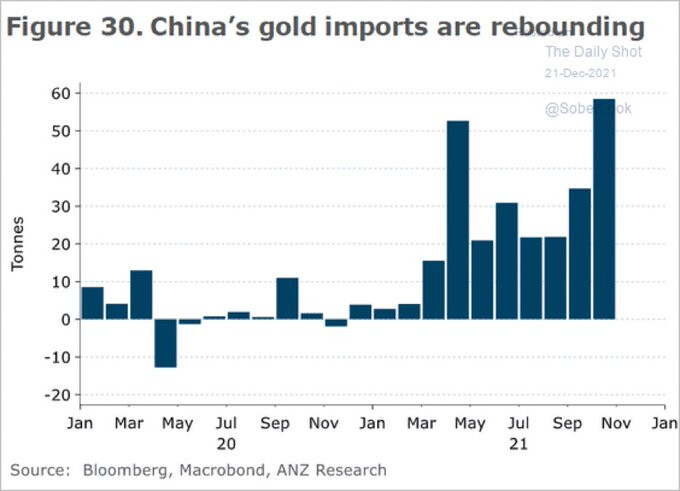 To express this in funny money, at the present gold price, a tonne (1000 kilograms) is worth around US$ 57.5 million (or around a thousand Bitcoin), so the 60 tonnes imported in November 2021 represents US$ 3.45 billion.
At the other end of the gold market, large Swiss bank UBS has announced retail gold trading via their mobile banking platform.

Here is the questions and answers sheet. Customers can buy and sell gold in quantities ranging from 0.1 gram to 2 kilograms per transaction. The gold is held in physical form in UBS vaults with collective (non-segregated) custody. Unlike a gold ETF, all customer gold is backed (UBS says) by unhypothecated physical gold 0.995 fine from an LBMA-certified foundry. Individual customers may hold up to 100 kg in their accounts (this is equal to the central bank gold reserves of Uruguay). Customers may withdraw physical gold in units of available bullion bars (1 gram to 1 kilogram), but at present may have to pick up the gold in person at a UBS branch in Switzerland.
I have written several Gnome-o-grams about gold.