What is odd about this is that the Chang'e 4/Yutu-2 has been imaged at high resolution by NASA's Lunar Reconnaissance Orbiter (LRO). Here is a gallery of images which show both the lander and rover on the surface. At the bottom of the page is a pannable, zoomable image of the surrounding area on the lunar far side, derived from a 384 Mb TIFF raw image. If somebody can figure out the orientation in which the lander is looking, it should be easy to see what it's seeing, assuming it was there when the LRO image was taken in June 2019. Of course if the Moon Nazis have built it since then…
I guess a fata morgana would not be an acceptable explanation on the Moon.

Only 260 feet away? What kind of camera?
It's a rock.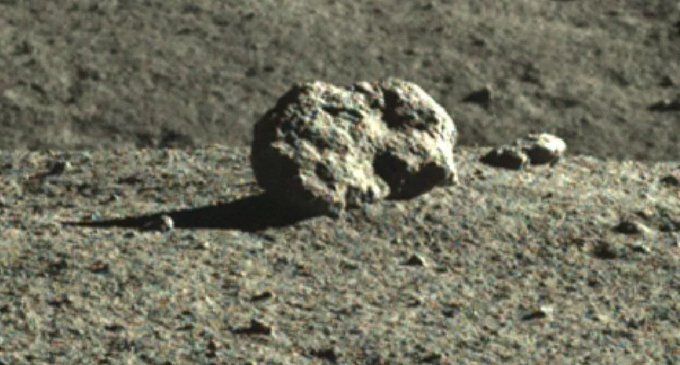 Surely a jade rabbit would be a more intriguing finding on the Moon than a simple old hut?

I'm not sayin' it's aliens, but…