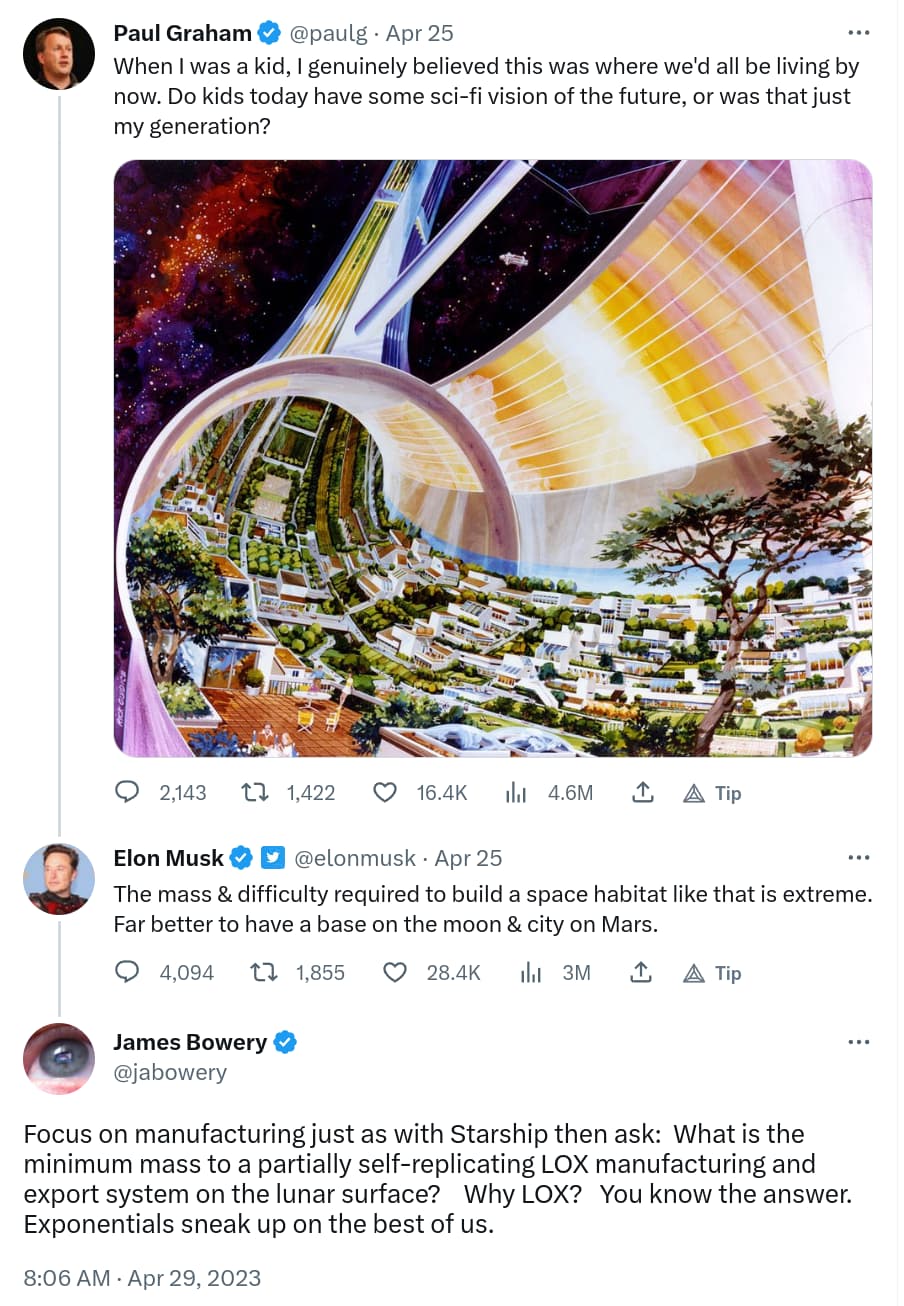 At least there is Bezos who may, once he realizes he doesn't have what it takes to compete with Musk in launch systems, will start buying capacity on Starship to establish the lunar LOX business. Why wouldn't Musk just realize he was being stupid and put Bezos's LOX business out of business?
The Zubrin Mind Virus has done its damage. Musk can't admit he's wrong and change course now.
Why wouldn't Musk just do the lunar LOX business anyway since it isn't a direct admission that he's been stupid?
Newspeak word, and one of the central pillars of Ingsoc. Crimestop refers to the ability to stop short of any thought that might be heretical or unorthodox before it is even thought, as if by instinct. It is the ability to misunderstand analogies, fail to perceive logical errors, and be repelled or bored by any train of thought or conversation that might be inimical to Ingsoc. Of course, this process is not unique to Ingsoc, and has been and still is applied by most religious and political extremists.

Crimestop is not stupidity, or at least not natural stupidity. It is the ability to deliberately retard one's own intelligence, and, of course, to forget the process of doing it by doublethink.
That's how deeply Zubrin damaged Musk.