CNBC reports "Elon Musk says SpaceX has started building a Starship launchpad on Florida's Space Coast". A concrete foundation for a Starship pad was poured at the Launch Complex 39A site leased by SpaceX in 2019 at a time when Musk said SpaceX would assemble Starship test vehicles both in Texas and Florida, but no further work was done or mention of Florida launches until yesterday's announcement.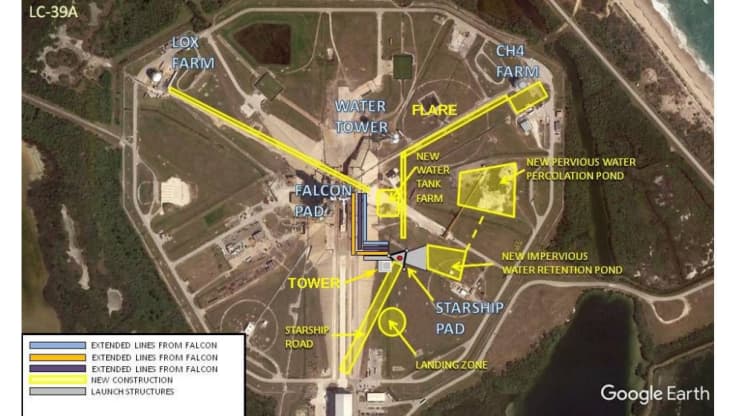 NASA approved the construction of Starship facilities in 2019, with the above diagram showing where they will be placed with the 39A site. Note that the existing Falcon 9/Heavy pad will not be affected, so SpaceX should be able to support both vehicles at the same time.
One detail not mentioned so far is how Starship and Super Heavy will get to Florida. If manufacturing remains at Boca Chica, there's really only two ways to get them to Florida: by sea or by flying them there. It'll be interesting to see what plans emerge.