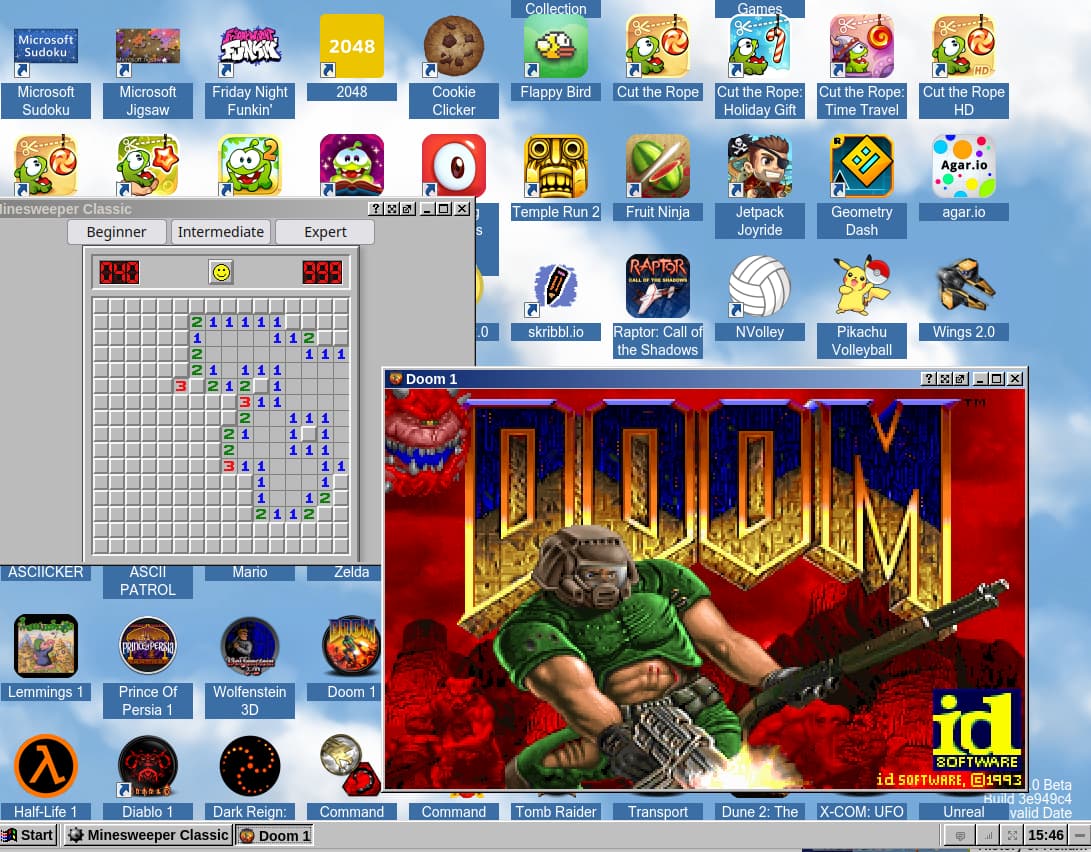 Are you feeling nostalgic for the days of Windows 95/98/Me? (If so, you may be experiencing long-term memory loss, have an unusually high tolerance for pain and frustration, selective amnesia of traumatic experiences, or have never tried to actually get any work done on those systems. Consult a witch-doctor or faith healer if symptoms persist.)
Well, now you can relive at least some of that experience right in your browser, thanks to a JavaScript emulator for these systems called EmuOS. (Link is to the project's GitHub page, including complete source code.) You can fire up the emulator in your browser with the link:
where you choose the theme you prefer and are presented with a desktop screen with links to dozens of games and utilities to try out. As this gHacks Tech News article:
explains, there is a bit less going here than appears at first glance. While this is a genuine emulation of the vintage Windows environment and includes many classic games, general-purpose features such as the Start menu, Settings, and the ability to add your own programs are absent.
Yes, of course it runs DOOM.