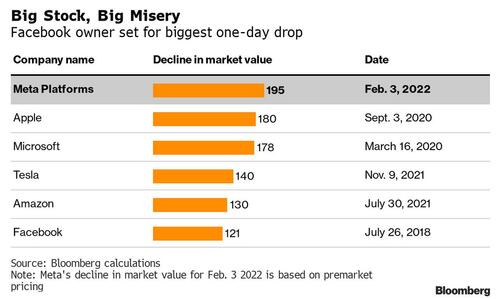 After reporting "disappointing" earnings for the just-completed quarter, Meta, the parent company of Facebook, stock plunged 20%: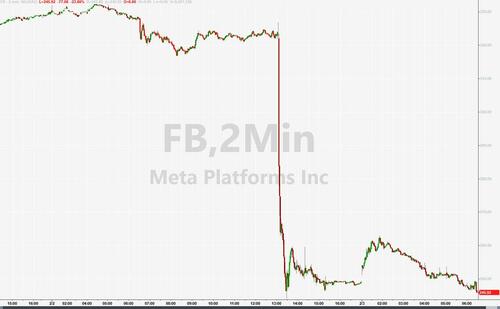 losing around US$ 200 billion in market capitalisation, which is more than the total market cap of 452 of the Standard & Poor's 500 index companies. This is largest single-day drop in market value of any U.S. company in history.
During Meta's earnings call, both CEO Mark Zuckerberg and COO Sheryl Sandberg pointed to Apple's App Tracking Transparency feature, introduced in April 2021, as the chief problem facing the company's ads business.

App Tracking Technology asks users if they want their apps to have the ability to track their activity across the web. Turning the feature off keeps company's like Meta from being able to learn more about its users, which impacts ad targeting.

Without accurate ad targeting, advertisers will shift away from services like Meta and spend their advertising budgets on other platforms or services.

"Apple created two challenges for advertisers," Sandberg explained. "One is that the accuracy of our ads targeting decreased, which increases the cost of driving outcomes. The other is that measuring those outcomes became more difficult."
At this writing (2022-02-03 16:09 UTC) Meta stock is down 24.5% from its close yesterday.