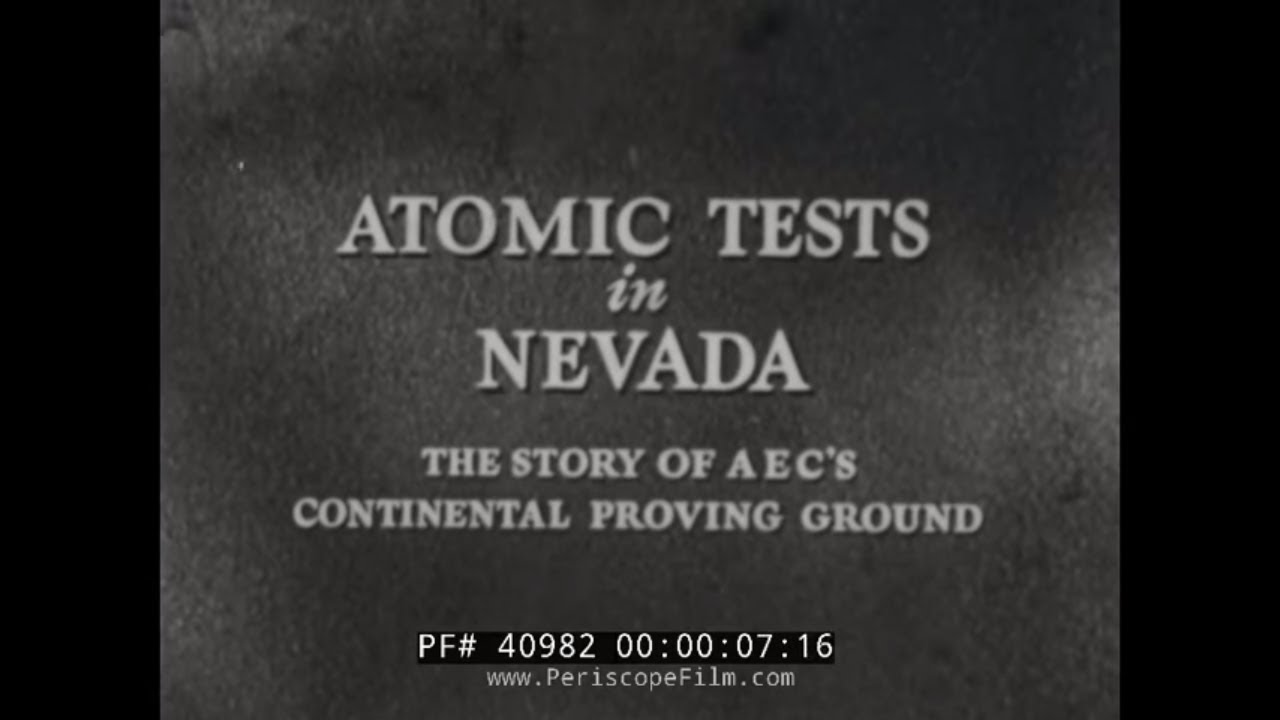 This film, made for the U.S. Atomic Energy Commission and Department of Defense, describes operations at the Nevada Test Site, where smaller nuclear weapons were tested in atmospheric bursts in the 1950s. Among the tests shown are the Upshot-Knothole Grable test of the M65 atomic cannon, which fired a Mark 9 15 kiloton nuclear artillery shell, one of only four gun-type nuclear weapons ever detonated by the U.S.
Nuclear weapon testing in Nevada began in January 1951, and dramatically reduced the cost and improved turnaround in weapons development testing compared to the massive logistics involved in conducting tests in the South Pacific, which was thereafter used only for high yield weapons tests. By 1955, public concern about the consequences of nuclear testing within the U.S. had grown and, after several incidents in which fallout from tests had fallen on areas outside the test site, opposition to tests increased. This film was part of a public relations campaign to persuade the public that these tests were essential for "national survival".
The film shows precautions taken in Saint George, Utah, where fallout from tests in Nevada most frequently fell, and the flash of detonation and pressure wave from each shot was apparent.
Another part of the campaign was the pamphlet, "Atomic Test Effects in the Nevada Test Site Region", also published in 1955 and available online at Fourmilab.
Many persons in Nevada, Utah, Arizona, and nearby California have Geiger counters these days. We can expect many reports that "Geiger counters were going crazy here today." Reports like this may worry people unnecessarily. Don't let them bother you.
A total of 1021 nuclear devices were detonated at the Nevada Test Site between 1951 and 1992. All tests after August 1963 were detonated underground.