Alan Stern, principal investigator for the New Horizons mission to Pluto and the Kuiper belt, describes a high-thrust, high specific impulse fusion drive which could be flying missions by the end of this decade. The first of four development phases has been concluded and the funding for the second phase is now being concluded.
The drive is not a conventional steady-state fusion reactor, and its developers claim that the technical requirements for the propulsion cycle are much easier to achieve than those of a fusion power reactor. It can be thought of as a "fusion afterburner" for a nuclear electric propulsion system, and the performance claims are wild: This is a constant-acceleration "torch ship" drive, which can get to Pluto in three years, Mars in few months, not requiring planetary alignment, and the inner edge of the Oort cloud at 1000 astronomical units in 11.5 years. An evolutionary "XL" class gigawatt drive using lunar-source helium-3 fuel could get there in 2.8 years.
This sounds whacked out, but Alan Stern believes it will work and has joined the advisory board of the company. The list of partners on the project is impressive.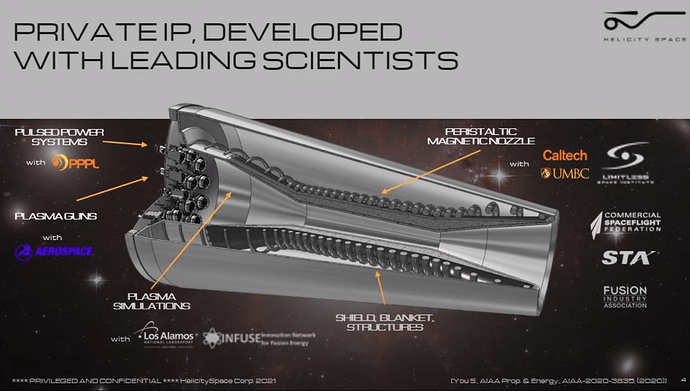 A flight-weight drive able to launch 5 tonne payloads to the outer solar system in a few years is estimated as within the payload capacity of a Falcon Heavy, and the "XL" could be launched with SLS.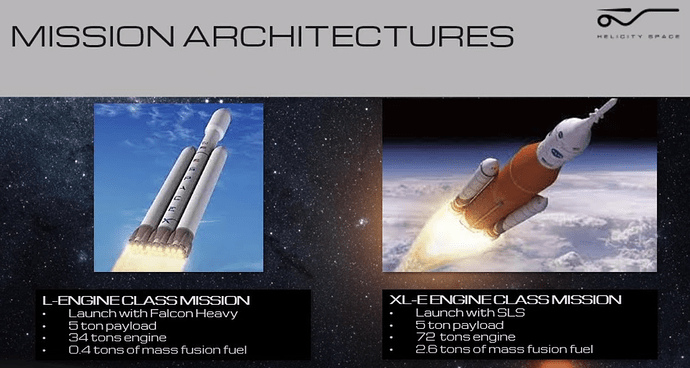 Total development cost for the four phase project, leading to an in-space demonstration mission of a working drive, is estimated as less than US$ 400 million, which is less than half (or maybe a quarter, depending on how you account for it) the cost of a single "Artemis" launch of the SLS.