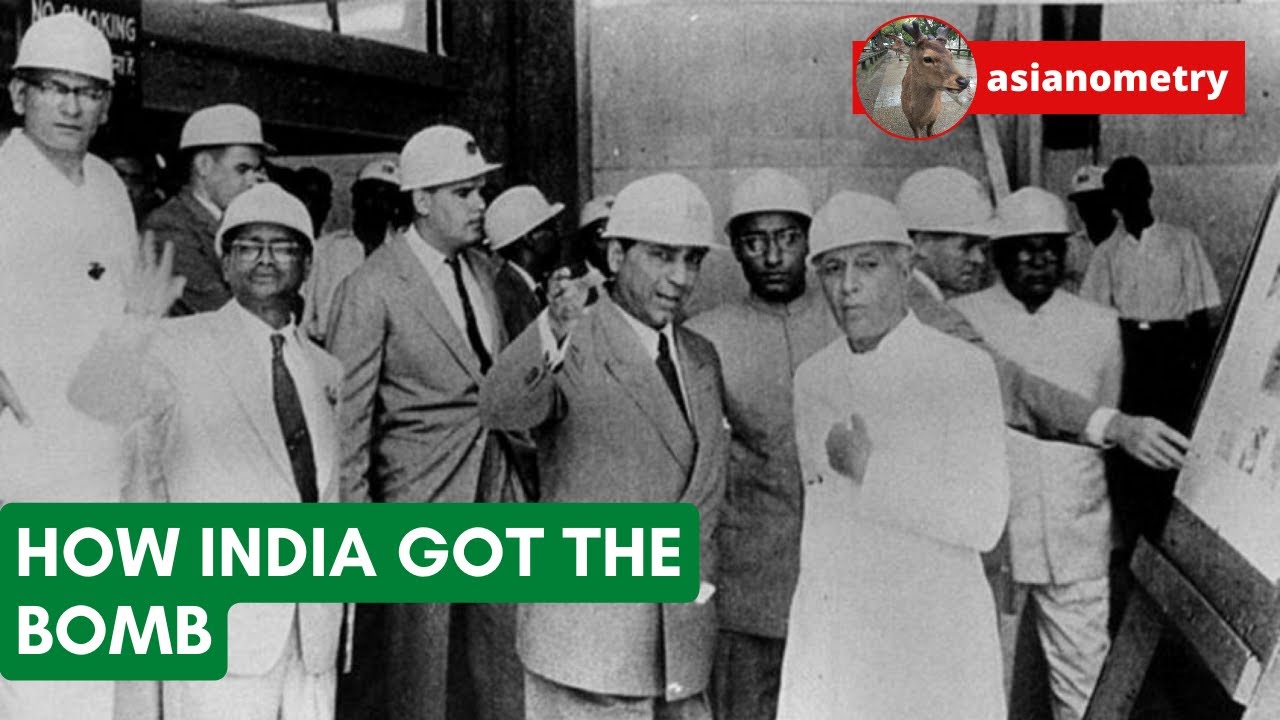 Ever since the start of the nuclear age, there were worries about fissile material being diverted from civil nuclear power programmes into weapon development. India was the first to demonstrate this could happen when, in May 1974 they tested a fission bomb ironically named "Smiling Buddha", in an underground test with a yield estimated all over the place, but with modern analysis converging on 4 to 6 kilotons.
The device, which was described as a "peaceful nuclear explosion", was a plutonium implosion design, using 6 kg of plutonium produced in the CIRUS research reactor supplied by Canada in 1954, using heavy water furnished by the U.S. as its moderator.
Somewhat surprisingly, this did not lead to a rapid break-out into a full-fledged nuclear weapons programme, with India subsequently supporting nuclear non-proliferation efforts (but never ratifying the Non-Proliferation Treaty).
In 1998, almost a quarter century after Smiling Buddha, India conducted a series of five underground nuclear bomb tests called Pokhran-II, including a thermonuclear device designed for a maximum yield of 200 kilotons but scaled down to 56 kilotons for the test, and experimental devices demonstrating the use of non-weapons grade plutonium and Thorium/U-233 in fission bombs. India has conducted no subsequent nuclear tests to date.
As of 2023, India is estimated to have a nuclear weapons stockpile of 164 bombs and warheads, along with ballistic missile, aircraft, and submarine-launched delivery systems.