The IceCube Neutrino Observatory, located at the South Pole, uses 1 billion tons of ancient, transparent ice instrumented at depths 1.5 to 2.5 kilometres with more than 5000 photomultiplier tube optical sensors which allow detecting and localising high energy neutrinos from anywhere in the sky.
In a paper published in Science today, 2022-11-04, "Evidence for neutrino emission from the nearby active galaxy NGC 1068," The IceCube Collaboration: R. Abbasi et al., Science 378, 6619 (2022), the project reports the first confirmed detection of neutrinos from an extragalactic source, in this case, the galaxy NGC 1068 / M77, at a distance of 47 million light years. Here is NGC 1068 in visible light.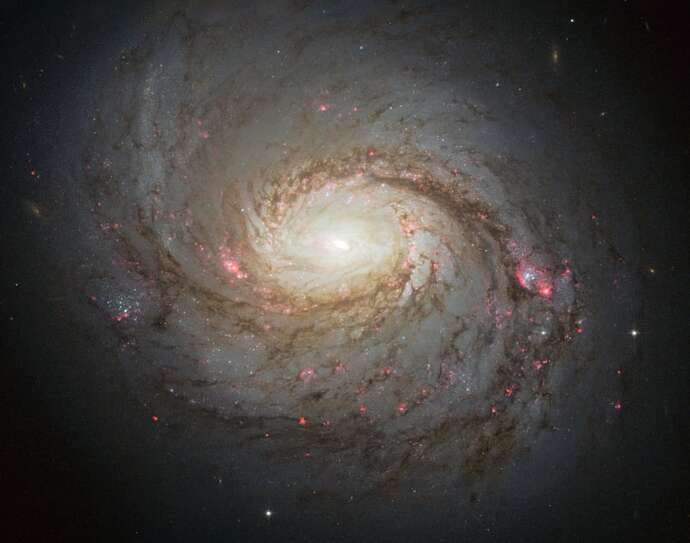 This is the core of the galaxy, imaged by IceCube, based upon 80 detected and localised neutrinos of teraelectronvolt energy.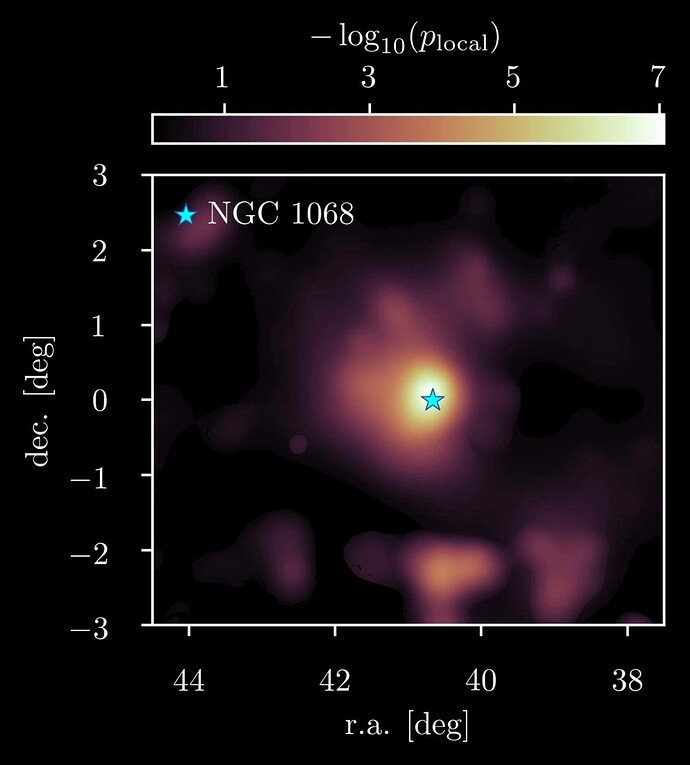 Here is a press release from the IceCube collaboration announcing the discovery, "
IceCube neutrinos give us first glimpse into the inner depths of an active galaxy
".
This is the above-the-ice building housing the instrumentation for the IceCube detector, photographed during my 2013 visit to the South Pole.