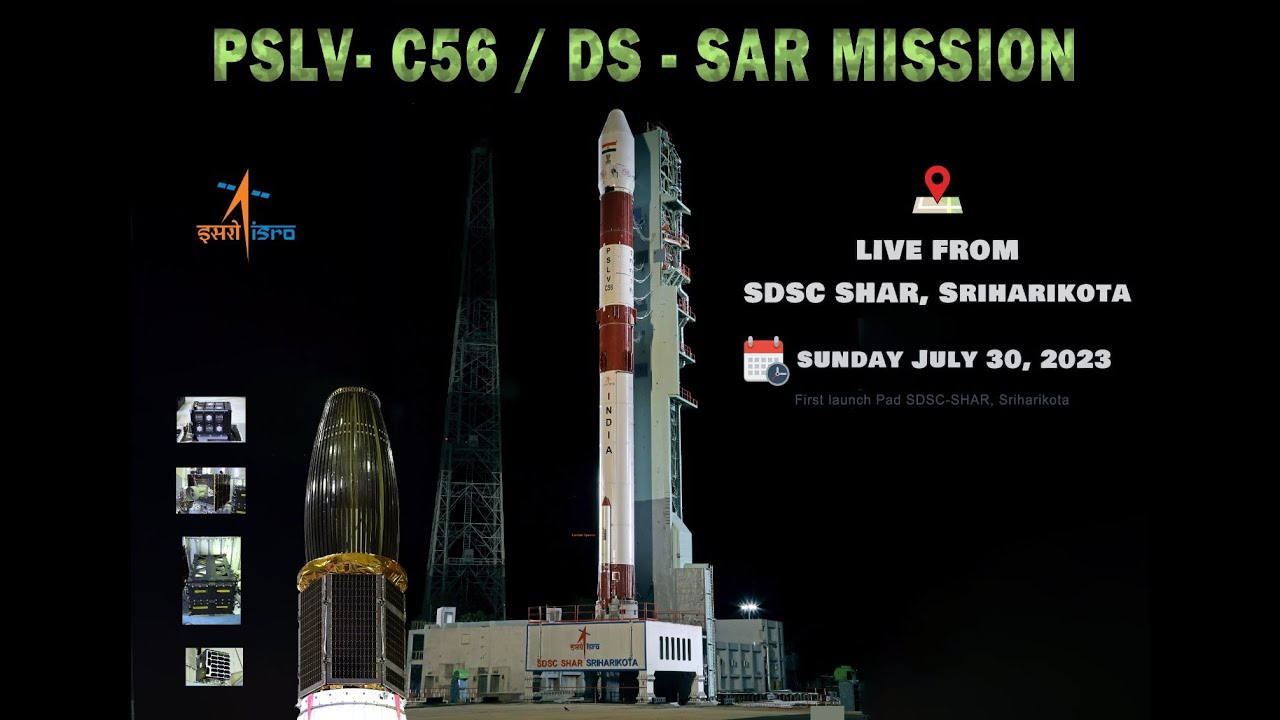 NewSpace India Ltd., the commercial launch services branch of the Indian Space Research Organisation (ISRO) plans to launch version C of their PSLV rocket on 2023-07-30 at 01:00 UTC. "PSLV" originally stood for "Polar Satellite Launch Vehicle", having been designed to place satellites in Sun-synchronous near-polar orbits, but is now used as ISRO's general purpose medium launcher, so what was once an acronym is now its name. Version C refers to the launcher with just the core stage and no strap-on boosters.
The main payload on this flight is the DS-SAR satellite being launched for a partnership of the government of Singapore and Singaporean company ST Engineering. The satellite will provide synthetic aperture radar imagery for Singapore government agencies and commercial customers. The satellite was designed and built by Israel Aerospace Industries and has a mass of about 360 kg.
The launch will also orbit six ride-share satellites for a variety of customers, all placed in the same 535 circular 5° inclination orbit as the main payload. Total payload mass is around 420 kg. Launch will be from Launch Pad 1 at the Satish Dhawan Space Centre, Sriharikota, India.
Here is the pre-flight preview from Everyday Astronaut.