The James Webb Space Telescope has released its first full resolution image from one of its scientific instruments, NIRCam. The image is a 12.5 hour exposure of galaxy cluster SMACS 0723, occupying an area in the sky about the size of a grain of sand held at arm's length.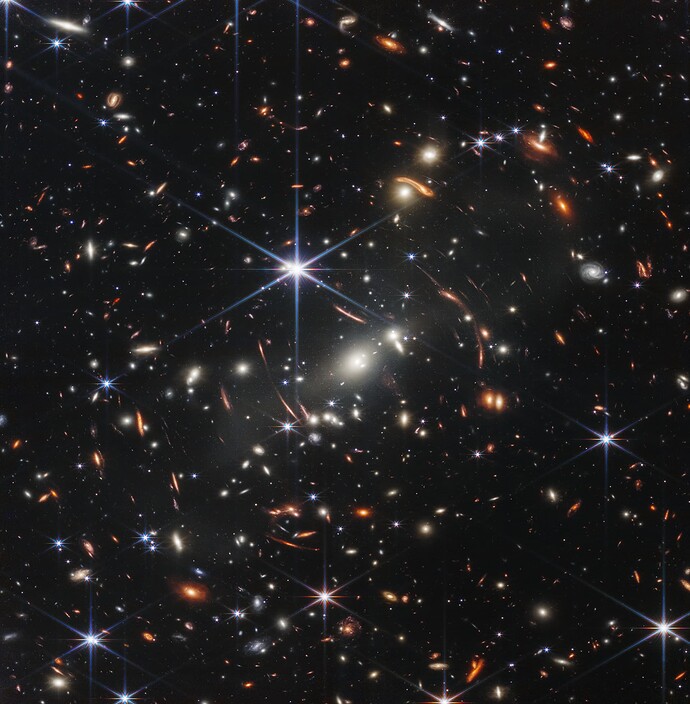 You can click to enlarge this image, but note that this is a reduced resolution version of the original. To fully appreciate the detail captured in this image, download the full resolution 28.5 Mb image from:
https://stsci-opo.org/STScI-01G7JJADTH90FR98AKKJFKSS0B.png
and then view it with an image editing program such as GIMP or Photoshop which allows you to pan and zoom around the image.
The image below compares the same field photographed by the Hubble Space Telescope over a period of 10 days with the Webb image captured in 12 hours.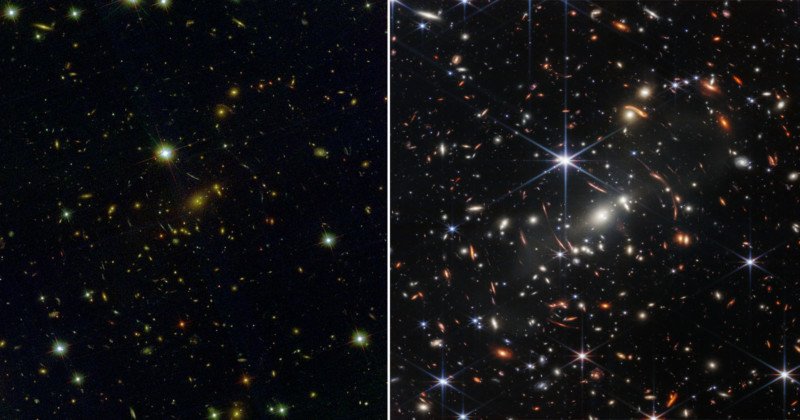 In the Webb image, note the numerous curved arcs arrayed around the centre. These are distant background galaxies with their light amplified and distorted by the gravitational field of the foreground galaxy cluster.