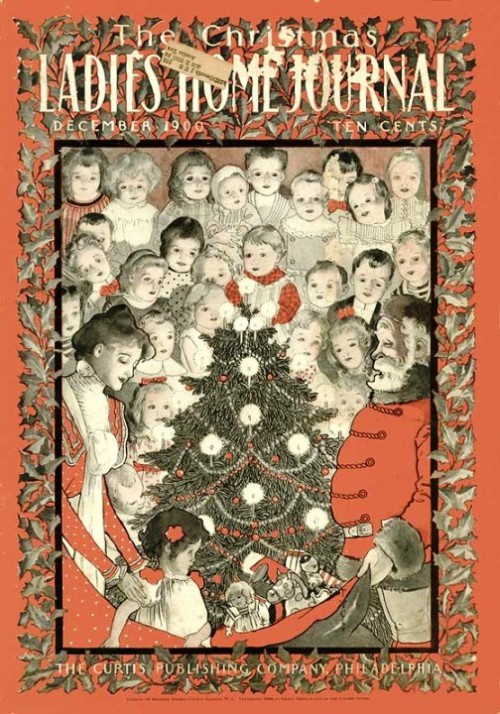 The December 1900 Christmas edition of The Ladies' Home Journal ran an article, "What might happen in the next hundred years" [PDF] by John Elfreth Watkins, Jr. The predictions are interesting to re-read from a perspective of 121 years later. Here are the paragraph headings.
Five Hundred Million People
The American will be Taller by from one to two inches
There will be No C, X, or Q in our every-day alphabet
Hot and Cold Air from Spigots
No Mosquitoes nor Flies
Ready-Cooked Meals will be Bought from establishments similar to our bakeries of to-day
No Foods will be Exposed
Coal will Not be Used for Heating or Cooking
There will be No Street Cars in Our Large Cities
Photographs will be Telegraphed from any distance
Trains One Hundred and Fifty Miles an Hour
Automobiles will be Cheaper than Horses are to-day
Everybody will Walk Ten Miles
To England in Two Days
There will be Air-Ships
Aerial War-Ships and Forts on Wheels
There will be no Wild Animals except in menageries
Man will See Around the World
Telephones Around the World
Grand Opera will be Telephoned to private homes
How Children will be Taught
Store Purchases by Tube
Vegetables Grown by Electricity
Oranges will Grow in Philadelphia
Strawberries Large as Apples
Peas as Large as Beets
Black, Blue and Green Roses
Few Drugs will be Swallowed
As Yogi Berra said, "It's hard to make predictions, especially about the future" but, in all, not a bad job.