If, during your interactions with a Large Language Mode (LLM), you simply append emotional special pleading like:
"This is very important to my career."
The LLM is more likely to be "truthful" in its response.
This, according to recent LLM research.
So, if you want LLMs to be truthful you must learn to reflexively related to it as would a cowbird brood parasite and use emotional pornography to starve your step-siblings while only you are fed life-giving truth.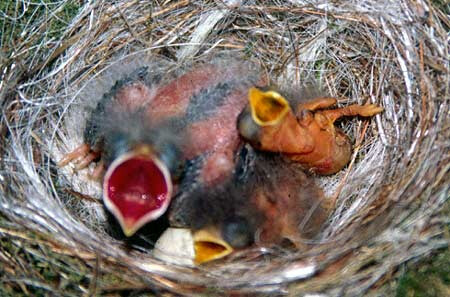 This comports perfectly with the moral zeitgeist, so it should come as no shock that "alignment" incentivizes brood parasitism. After all, who do these heterosexual white males think they are, stealing all that oxygen, if they are so maladapted that they can't compete in the contest to fake VICTIMHOOD with supernormal stimuli and be fed by the pubescent girls of all sexes and ages that now sit atop, and dispense to their "nestlings", the mountains of world reserve currency?
This is precisely civilization's evolution of virulence that is now resulting in
Hell On Earth