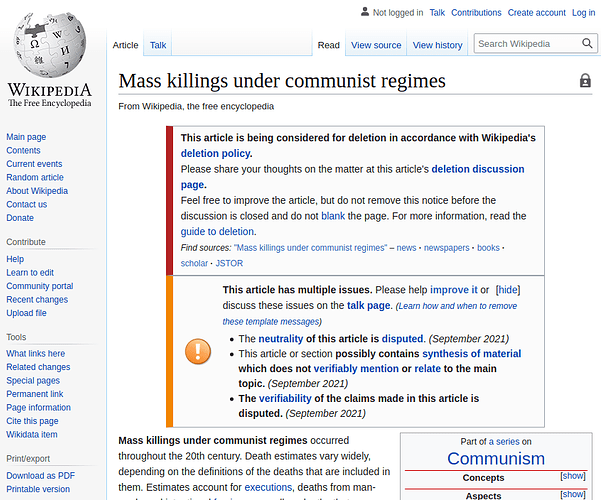 The 49,500 word Wikipedia article "Mass killings under communist regimes" has been marked as "being considered for deletion" with a "deletion discussion page" which itself is, at this writing, 44,500 words long. Reasons cited for its being a candidate for deletion include "neutrality … is disputed", and "verifiability of the claims … is disputed".
The article on "Anti-communist mass killings" has no such pending deletion indication. Neither does the article on "Indian removal" in the United States, which is "Part of a series on Genocide of indigenous peoples". But the page on "Crimes against humanity under communist regimes" is flagged as "article has multiple issues". I sense a pattern here….
Save a copy of the Communist democide page before it disappears down the memory hole.