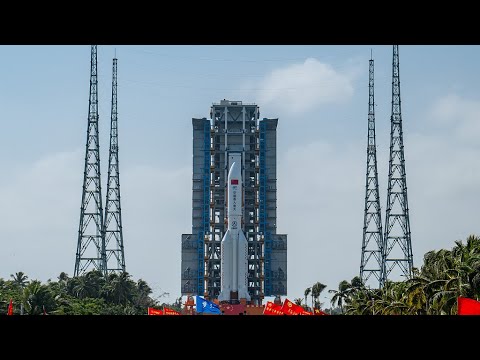 On 2022-10-31 the China Academy of Launch Vehicle Technology (CALT) launched the Mengtian laboratory module to expand the Tiangong space station now in low Earth orbit. The launch on a Chang Zheng 5B rocket from the Wenchang spaceport on Hainan Island was on time at 07:37:23 UTC. Mengtian is the second of two Laboratory Cabin Modules intended to dock with the Tianhe core module of the station. I have cued the launch replay to start one minute before liftoff.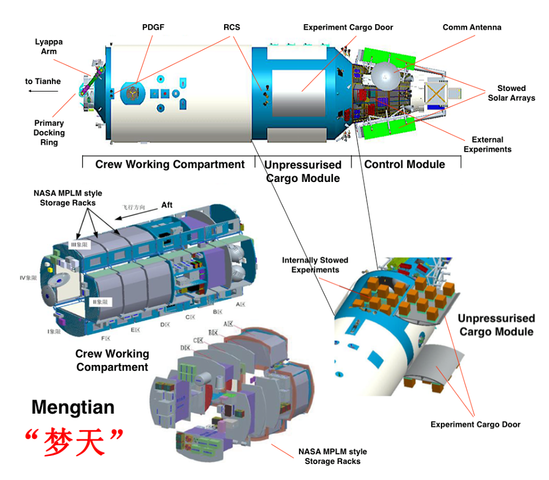 The module contains habitation space and facilities for both experiments in the pressurised module and externally, its own solar panels, and a propulsion system which can back up the one on the core module. The mass of the module is estimated at 23 tonnes.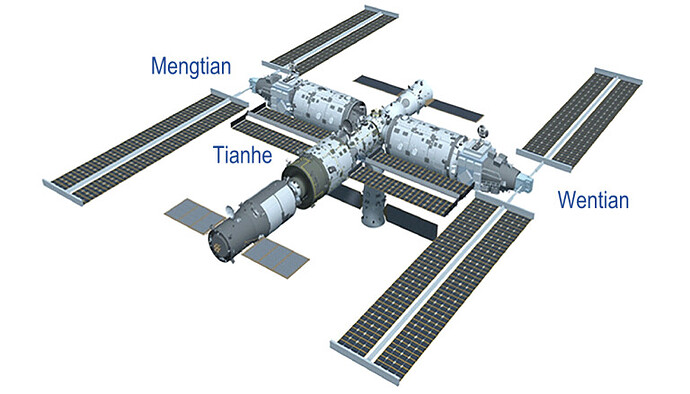 The
Long March 5B
will be making its fourth flight. This is a variant of Long March 5 consisting of the hydrogen/oxygen core stage and four LOX/RP-1 boosters. It is intended to launch heavy payloads into low Earth orbit. It is an expendable heavy launch vehicle and is notable for, on its three previous missions, having the heavy core stage make an uncontrolled re-entry after its orbit decayed.
Here is a pre-flight preview from Everyday Astronaut.