During a visit earlier today to the New Mexico Capitol in Santa Fe I learned that the New Mexico legislature convenes for only 60 days in odd-numbered years and 30 days in even-numbered years. Furthermore, quoting the visitor brochure,
New Mexico's citizen-legislators receive no salary for their services. Other than a per diem and mileage allowance for attending legislative sessions and interim committee meetings, the Constitution of New Mexico prohibits any other compensation, perquisite, or allowance.
The New Mexico Senate chamber was eerily quiet during my visit, as was the whole building. Few staffers and no journalists were to be seen.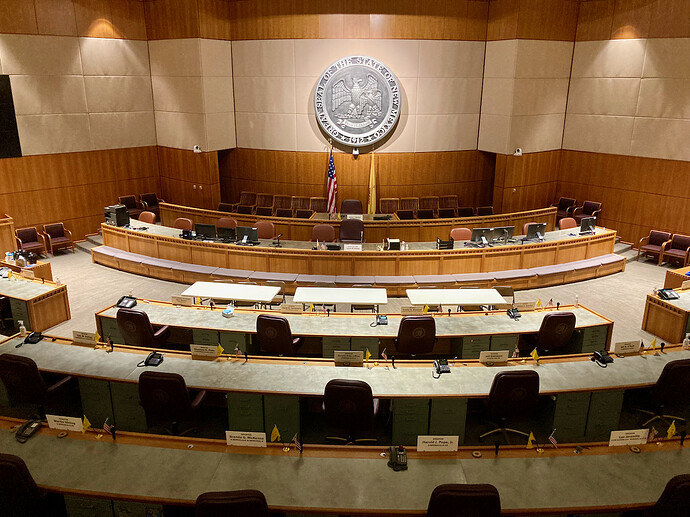 My recollection from childhood is that the Illinois legislature also met rarely and the members received minimal compensation. This undoubtedly changed long ago.