Flight Global reports, "NASA partners with Boeing to develop truss-braced-wing demonstrator":
NASA has picked Boeing to develop a demonstrator of a truss-braced-wing narrowbody aircraft, part of a programme aimed at advancing technologies that could make the next single-aisle commercial aircraft 30% more efficient.

The agency will provide $425 million to fund of the project's expected $1.15 billion cost, with Boeing and its commercial partners contributing the balance of an expected $725 million, NASA said on 18 January.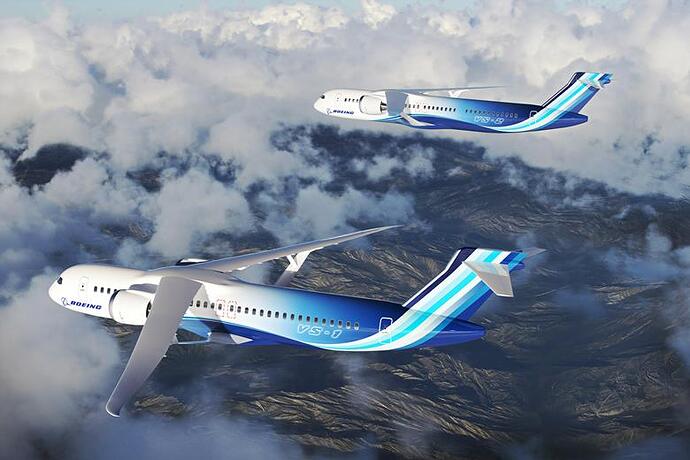 The full-scale demonstrator is expected to fly in 2028.
"It's our plan to demonstrate this extra long, thin wing – stabilised by the braces – that will make commercial airliners much more fuel efficient by [reducing] drag," Nelson says. "Boeing's proposed design could make a significant contribution toward our goal of improving fuel efficiency by as much as 30%."
Boeing's investment of US$ 725 million of its "own money" in the project requires one to ponder what "own money" means in the context of a company like present-day Boeing. Boeing's last profitable year was 2018, posting losses ever since. Looking at the balance sheet, we see US$ 14.26 billion cash on hand and total debt of US$ 57.22 billion, with a book value per share of US$ −29.72.