On 2022-12-05 the National Ignition Facility (NIF) at the Lawrence Livermore National Laboratory in California fired 192 pulsed laser beams delivering 2.05 megajoules of energy at a tiny capsule of deuterium-tritium fusion fuel, imploding it and initiating a fusion reaction which released 3.15 megajoules (0.875 kilowatt hours) of energy. This was the first time a laboratory inertial confinement fusion reaction released more fusion energy than was input to heat and compress the fusion fuel, an event defined as "ignition", and a milestone which the NIF has been seeking since the start of the project in 1994.
However, this success, net fusion energy output, is a long way from being a practical energy source. While the fusion reaction produced more than 50% more energy than the laser beams that initiated it, charging the lasers prior to the shot required "about 300 megajoules" of energy from the electric grid, so the fusion energy gain factor achieved what is termed "scientific breakeven" (fusion power greater than heating power), but more than two orders of magnitude below the criterion of engineering breakeven (fusion generates enough power to sustain the reaction), not to speak of economic breakeven (selling enough electricity generated from fusion to cover the capital and operating costs of the generator).
Still, this is a milestone that fusion researchers have pursued for seven decades, and it validates the concept of laser-driven inertial confinement fusion.
On 2022-12-13, the U.S. Department of Energy presented the results to the public and media at an event in the imperial capital of Washington. Here is a video of the presentation. The first 28 minutes consist mostly of bureaucrats and politicians congratulating themselves on spending taxpayers' money and are remarkably content-free. At the 42:36 mark in the video, a technical panel describes the experiment, details of the shot that achieved scientific breakeven, the diagnostics used to understand the reaction, and the implications for further fusion research, applications to nuclear weapon stockpile stewardship, and prospects for fusion power in the future. I use the video from the London Telegraph because it is the only one I've found that includes the technical panel, which is well worth your time to watch.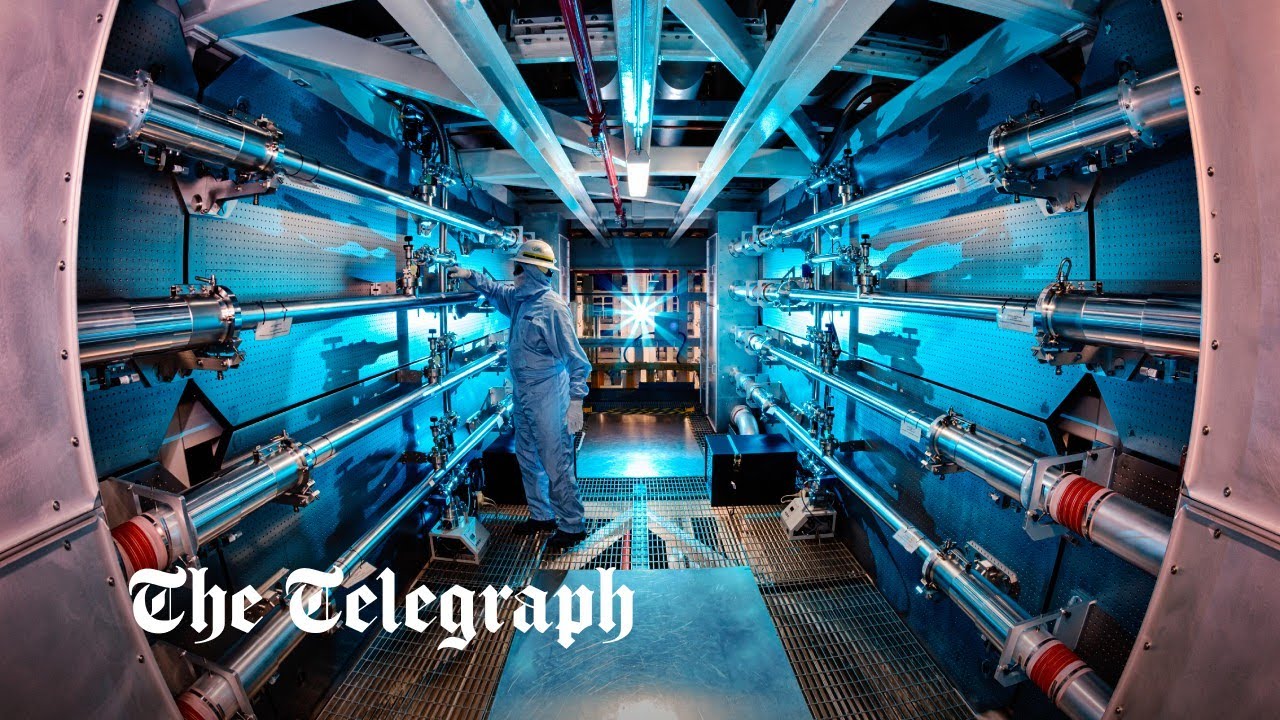 While laboratory fusion experiments are often described as creating the conditions at the core of the Sun, in fact they are very different. The Sun's core, where fusion occurs, produces power at the rate of about 276.5 watts/m³, which is comparable to an active compost heap. The Sun produces such a large amount of energy only because it is so huge and has very low thermal conductivity, trapping the energy that drives fusion. While the temperature at the core of Sun is around 15 million °K, the National Ignition Facility achieves temperatures around 100 million °K, compensating for the much lower density and confinement time compared to the Sun in order to achieve a Lawson criterion that permits fusion ignition.