Netflix stock, which traded as high as US$691.69 per share on 2021-11-17, dropped US$124 per share, or around 36% in trading today after reporting earnings and the first drop in the number of paying subscribers since 2011. Further, the company forecast it would lose another 2 million subscribers in the current quarter.
Of the ever-prescient Wall Street security analysts who follow the stock, a day before earnings were reported, 31 rated the stock as a "Buy", with an average price target of US$500/share and only three recommended "Sell". They are adjusting their recommendations today.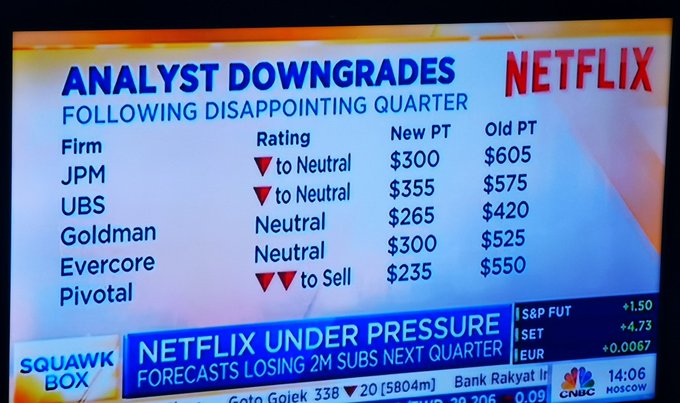 Fortunately, retail investors have market sage Jim Cramer on their side.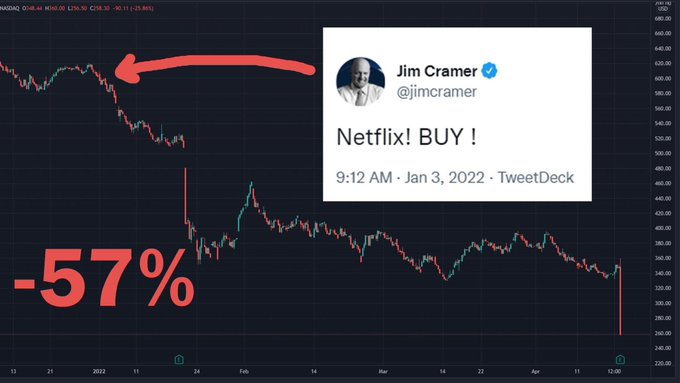 Here is more on the collapse at ZeroHedge, "A Shocked Wall Street Reacts To The Netflix Implosion".
In the recent "everything bubble", the Wall Street jargon for the hot Big Tech stocks has been "FANG": Facebook, Amazon, Netflix, and Google. If they drop Netflix, what does that leave them with?