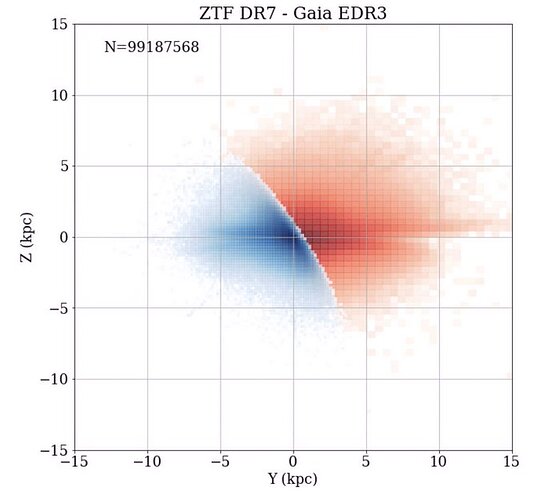 On February 23, 1987, light from supernova
SN 1987A
reached the Earth, with the progenitor star,
Sanduleak -69 202
, jumping from 12th magnitude to naked eye visibility at magnitude 2.9. Light moves pretty quickly from the human perspective, but galaxies are big, and of the 100 million stars surveyed by
Gaia
, more than three quarters have not yet seen the light from the supernova.
Light from the supernova will take around 185,000 years to cross from one side of the galactic disc to the other.