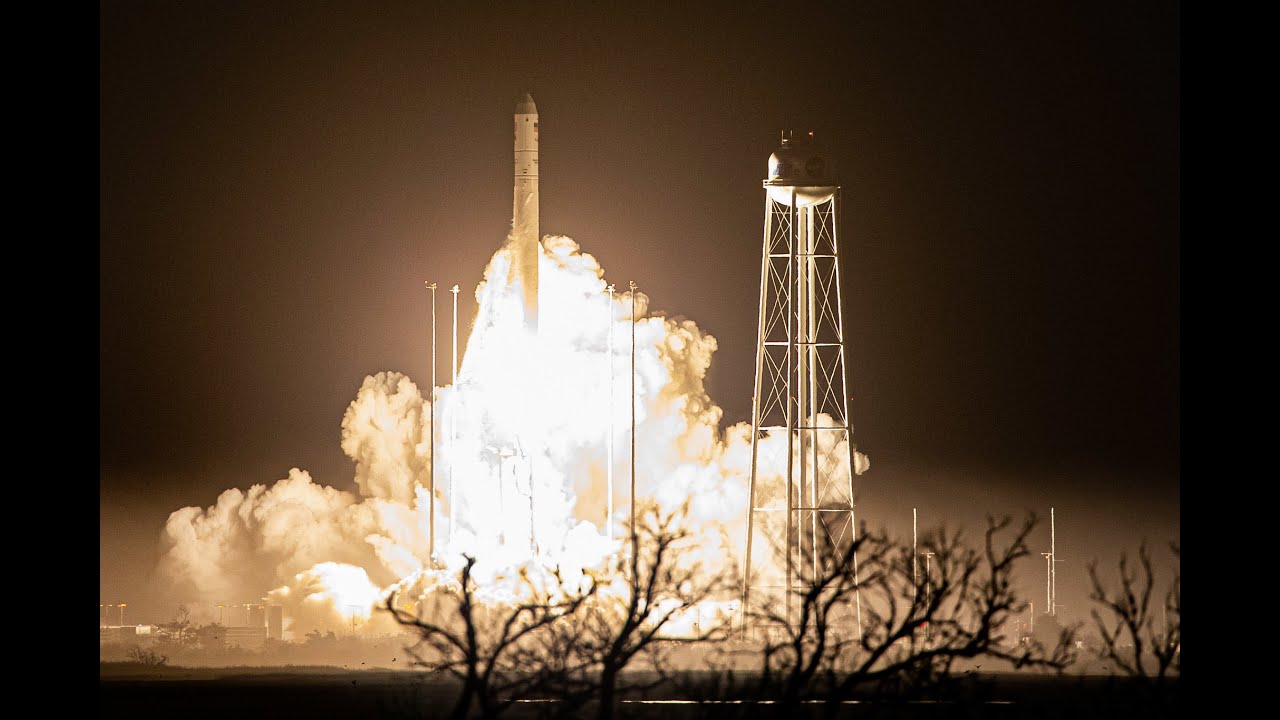 Northrop Grumman plans to launch its NG-19 cargo mission to the International Space Station in a five minute launch window starting at 00:31:11 UTC on 2023-08-02 from LP-0A at the Wallops Flight Facility in Virginia. Weather is forecast as 80% favourable for launch.
The Cygnus cargo ship, named S.S. Laurel Clark, will have a payload mass of 3.7 tonnes. This will be the last Cygnus launch on the Antares 230+ launcher, which is built in Ukraine and uses Russian RD-181 engines. After this launch, the next three Cygnus missions will launch on SpaceX Falcon 9 boosters. After that, the plan is to use the Antares 330 which is being jointly developed by Northrop Grumman and Firefly Aerospace.
Here is the pre-flight preview from Everyday Astronaut.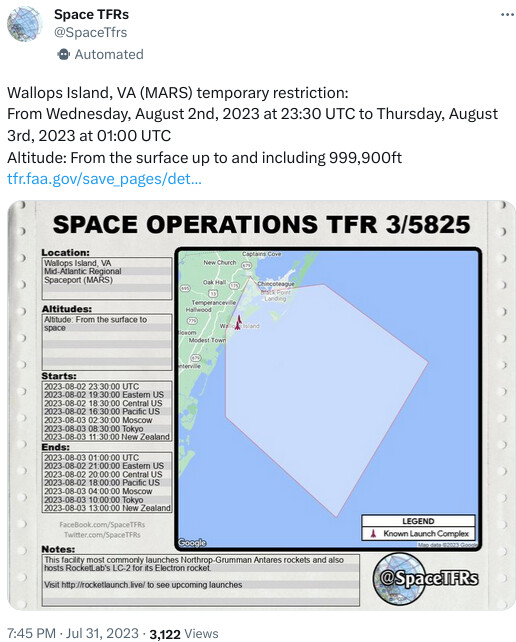 Here is the NASA Media Teleconference held on 2023-07-30 discussing preparations for the NG-19 launch to the International Space Station. This is an audio-only recording.