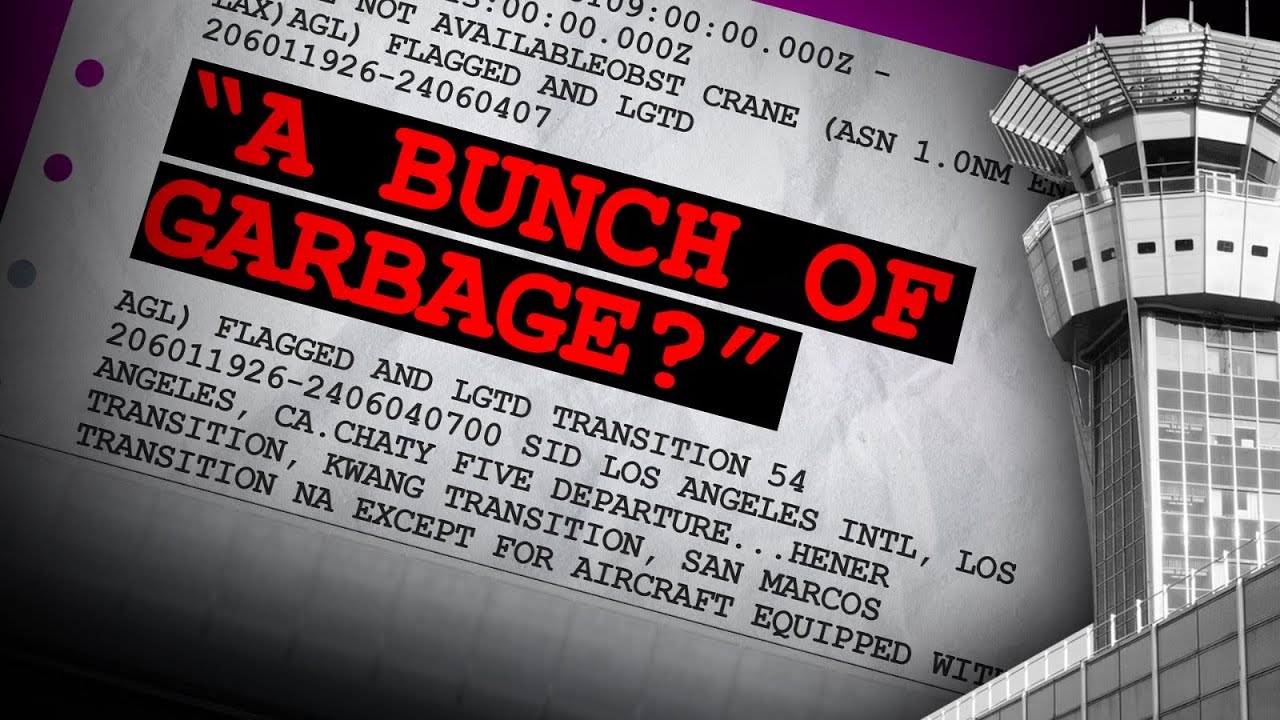 NOTAMs, which originally stood for "Notice to Airmen" but in the United States now means "Notice to Air Missions" because reasons, are notices issued which might affect flight safety or mission planning. NOTAMs can include items such as closed runways, inoperative navigation aids, airspace closures for various reasons, inoperative warning lights on tall structures, etc. They are intended for temporary conditions, but many remain in effect for long duration.
Because NOTAMs were traditionally distributed over teletypewriter networks, they use a highly abbreviated format. Here is a NOTAM announcing a closed taxiway at London Heathrow airport.
A1234/06 NOTAMR A1212/06
Q)EGTT/QMXLC/IV/NBO/A/000/999/5129N00028W005
A)EGLL
B)0609050500
C)0704300500
E)DUE WIP TWY B SOUTH CLSD BTN 'F' AND 'R'.
TWY 'R' CLSD BTN 'A' AND 'B' AND DIVERTED VIA
NEW GREEN CL AND BLUE EDGE LGT. CTN ADZ

The last line decodes to:
Due to work in progress (DUE WIP ), taxiway "B South" is closed between "F" and "R" (TWY B SOUTH CLSD BTN 'F' AND 'R' ). Taxiway "R" is closed between "A" and "B" (TWY 'R' CLSD BTN 'A' AND 'B' ) and is diverted via a new green centre line and blue edge lighting (AND DIVERTED VIA NEW GREEN CL AND BLUE EDGE LGT ). Caution advised (CTN ADZ ).
Modern flight planning software filters NOTAMs to present flight crews with only those relevant to their route, but even so the volume can be overwhelming. Robert Sumwalt, chairman of the U.S. National Transportation Safety Board called NOTAMs "a bunch of garbage that nobody pays any attention to" after an Air Canada flight almost landed on a taxiway at San Francisco International Airport occupied by four other planes. The warning about a closed runway which triggered the incident occurred on page 8 of the 27 pages of NOTAMs the crew received before taking off.
Sadly, Mentour Pilot appears to be succumbing to the plague of "over-production" rampant on YouTube, where every phrase has to be illustrated by an irrelevant video clip and/or sound effect.