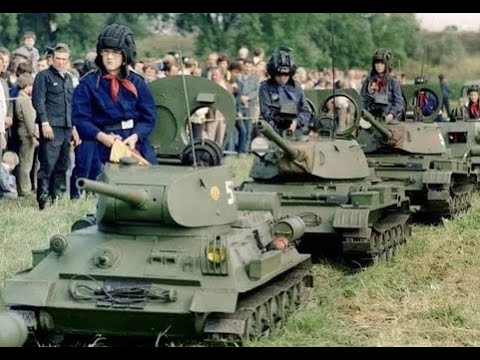 Complete with Trabant engines!
But those things are air-mobile. Had the balloon gone up, three IL-78 full of them were expected to overfly Austria and take out the Italian army.
I'm not going to lie, my son would love this! Driving a tank! Hell, I would have loved that as a kid. My mom's brother, who is five years older than I am, and I used to always think we were in Patton's 3rd Army racing across France driving the Germans out. Having those mini-tanks would have made the play even more fun.
Thank you for sharing … these must have been seriously cool for a 12 year old at the time. Remember - there were no instagram or youtube zombification options available at the time.