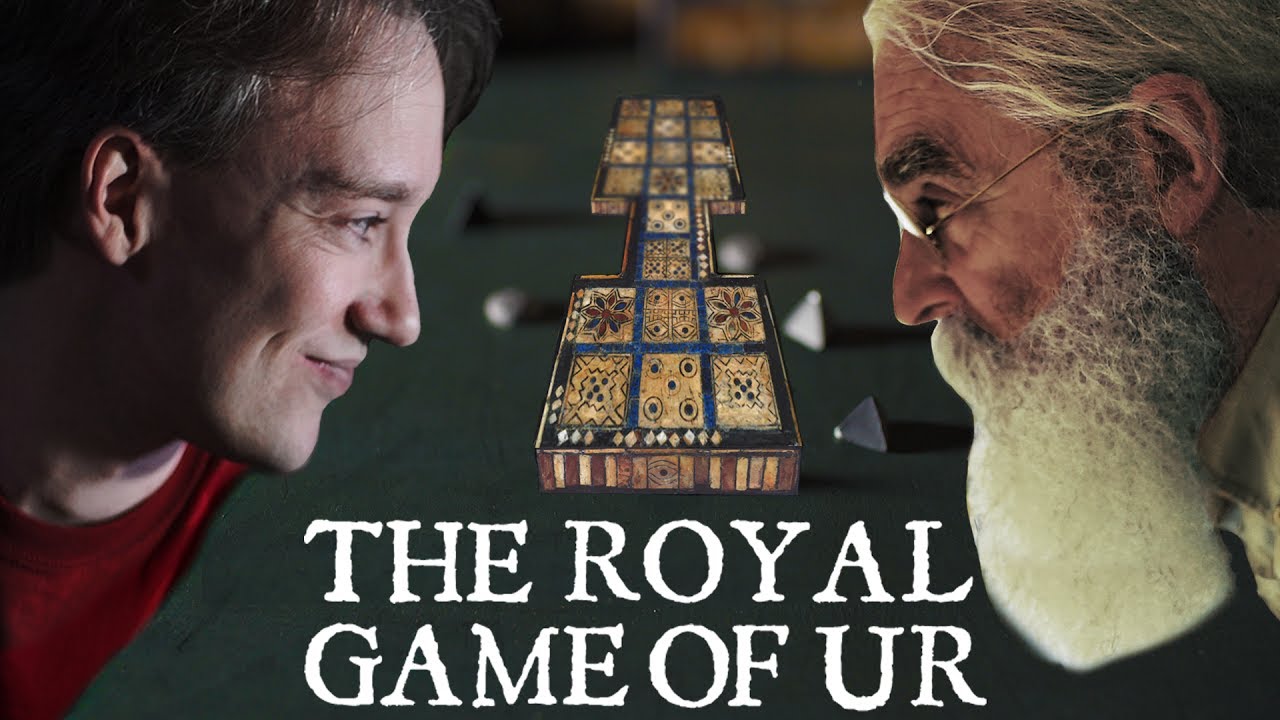 Here is more on the Royal Game of Ur, which was first played in Mesopotamia in the third millennium BC. A game board in the collection of the British Museum has been dated to between 2600 and 2400 BC. In the 1980s, curator Irving Finkel at the British Museum translated a cuneiform tablet dated to 177 BC giving the rules as the game was played at the time, referring to an earlier description by another scribe. Based on this, excavated game boards and pieces, and other sources, Finkel was able to reconstruct the rules of the game, which is a two player race involving counters and four tetrahedral dice generating binary values, which combines luck and strategy in a manner similar to backgammon. The ability to "bump" an opponent's counter off the board and back to the start provides a "sudden death" aspect to the game, especially in close finishes.
The ancient Egyptian game of Senet is of comparable age, but having fallen out of use after the Roman period in Egypt, the rules were lost and to date have not been discovered or reconstructed. Modern versions of the game exist, but the rules are guesses as to how the ancient game might have been played.
Here is a modern version of the Royal Game of Ur, resembling the one in the British Museum. An on-line implementation, RoyalUr.net, allows you to play for free either locally, against a computer, online against a randomly selected player on the Internet, or with a friend on the Internet; here are frequently asked questions about this version.
In the following video Irving Finkel describes how he figured out the rules of the game.