The casual consumer of official news might conclude that it is "game over" – because of the conflict in the Ukraine, Africa is going to starve, Europe is going to be overwhelmed with African refugees, and civilization is going to come to an end.
Presumably, the evil capitalists who buy & sell wheat are making out like bandits on the back of this incipient human misery. Let's look at the charts:
Wheat Prices - 40 Year Historical Chart | MacroTrends
Here is Chicago Board of Trade wheat prices (US $/Bushel) over the last year: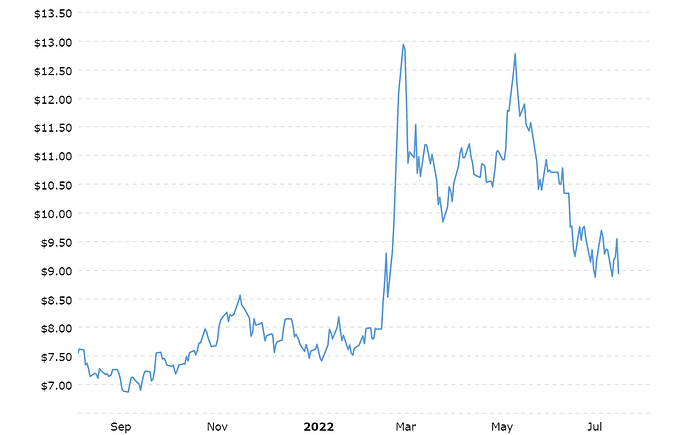 Hmmm! Looks like price spiked when Russia intervened in the Ukrainian civil war and is now declining back towards trend. But looking at only the most recent year may be misleading.
Here is the picture over the last 10 years: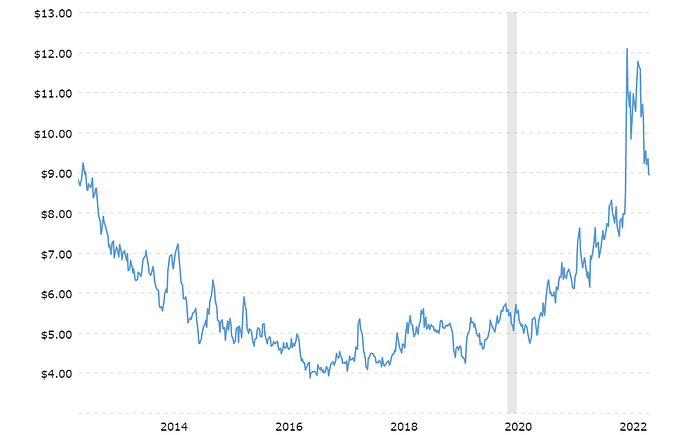 Nominal price of wheat is back to about where it was in 2012, when the US Dollar was worth more than it is today. Current price of wheat of about $9/bushel is pretty much on trend with the increase since mid-2020.
I guess we should be cautious about accepting what the official media try to tell us.