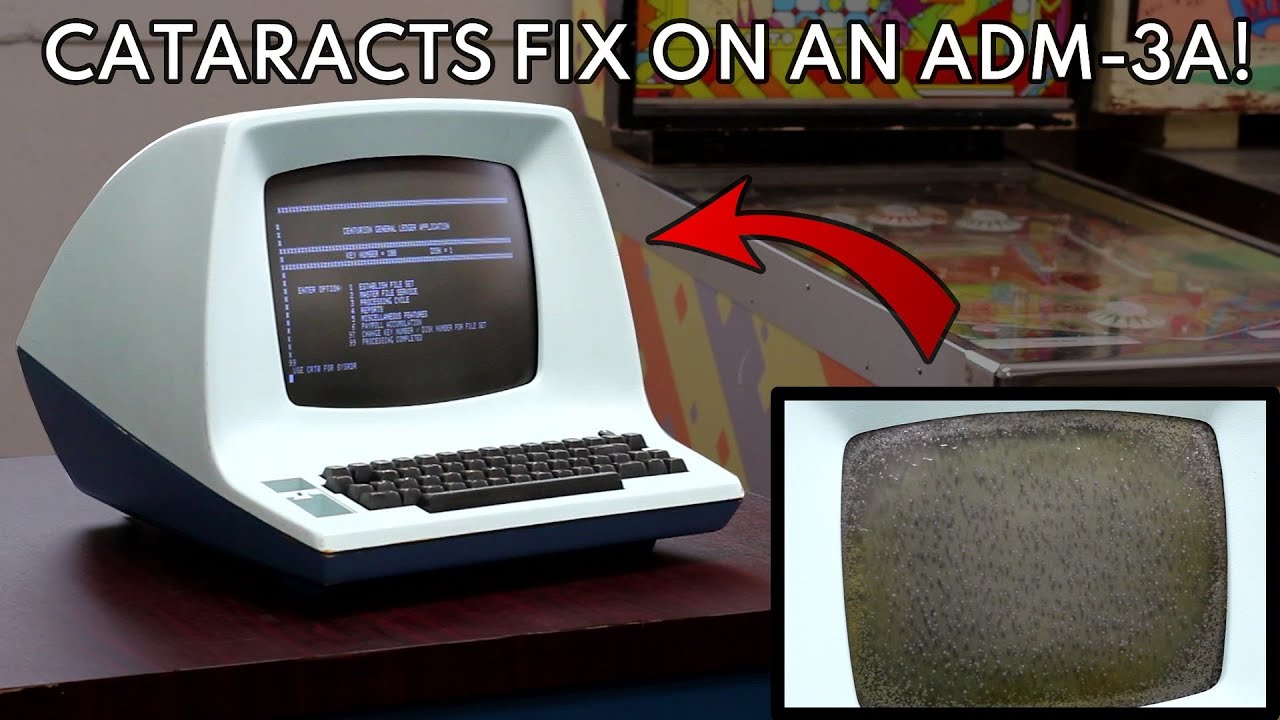 The Lear Siegler ADM-3A video display terminal was a breakthrough product when introduced in 1976. Most minicomputers and the emerging single-chip microcomputers used mechanical teletype machines, in particular the Teletype Model 33, as console and programmer interaction devices. Teletypes were heavy, noisy, difficult to type on due to the long-travel mechanical keyboard, ran at a maximum speed of only 10 characters per second (110 baud serial communication), and were finicky, as the low-cost Model 33 was not designed for continuous operation and had hundreds of parts that could wear out or require adjustment to operate correctly.
The ADM-3A had a video screen displaying 12 or 24 lines of 80 characters, a nearly silent keyboard, and could run as fast as 19,200 baud (1920 characters per second) on a local connection to a computer. It was introduced at a price of US$ 995 (equivalent to US$ 5326 in 2023 PhoneyBux), about the same as the Teletype 33, but did not consume paper, ribbons, or require regular service to keep it in operation. Lear Seigler even offered the ADM-3A in lower-price kit form (I don't recall the kit price at this remove) to appeal to the emerging hobbyist microcomputer market. One of my co-workers assembled an ADM-3A kit and, with an acoustic coupler, was the envy of his peers, being able to dial into our Univac time sharing system from home.
By even the standards of a few years later, the ADM-3A was rudimentary. It displayed only upper case letters, had no clear screen or clear to end of line functions, and had no microprocessor to provide fancy control sequences, being built entirely from 7400 series TTL integrated circuits. In some of their advertising, Lear Siegler described it as a "dumb terminal" to contrast it with the "smart" offerings from the big computer manufacturers that sold for several times its price.
In the latter half of the 1970s, ADM-3As were everywhere, and provided microcomputer enthusiasts and time sharing users an affordable way to access computers via a serial port either locally or remotely. One thing about being built from pure TTL is that there's no problem getting replacement parts almost half a century later. Dealing with the ravages of time on the display screen is another matter….