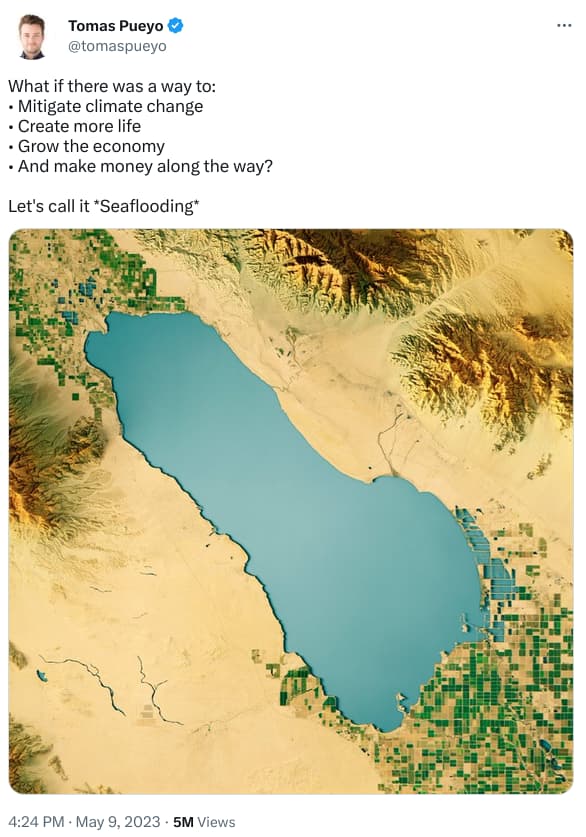 On 2023-05-09, Tomas Pueyo posted a thread on Twitter on "Seaflooding", creating inland seas in below-sea-level arid areas, as nature did when the Mediterranean flooded from the Atlantic 5.33 million years ago.
The Mediterranean used to be a dry, salty, inhospitable hellhole before the Zanclean Megaflood

Thanks to that flood, we have a wonderful sea. Life, trade, and the economy have thrived on its shores for thousands of years

What if we replicated that?
We know what would happen:

Fill a dead depression with seawater
With more moisture, rains follow
Desert flowers blossom
As water accumulates, early on it turns pink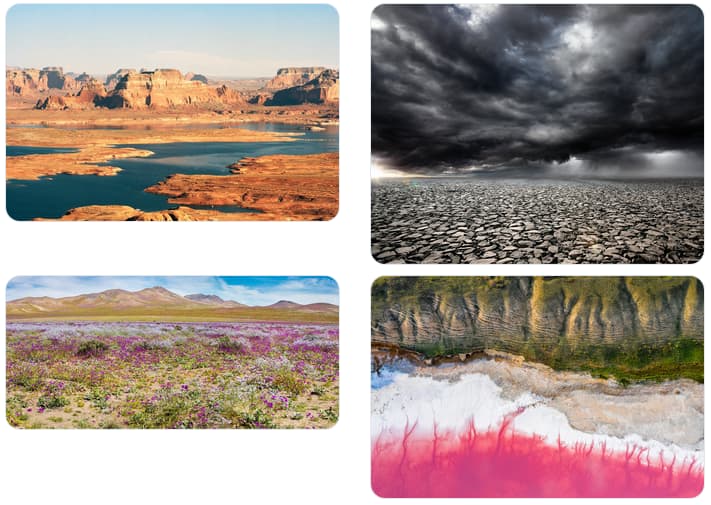 Then it turns blue and green
Plants appear
Animals appear
An economy follows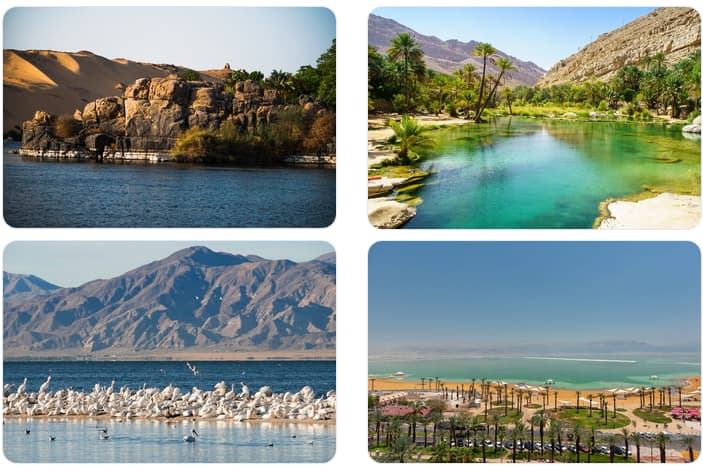 Where can we do this?
Read the whole thread for the answer and description of several candidates for such projects. Why should we assume the present configuration of land and sea, which has been ever-changing for billions of years, is optimal? Here is a more detailed exposition, "Seaflooding", on the author's Uncharted Territories Substack site.
Then there's the time something similar happened in California, by accident.