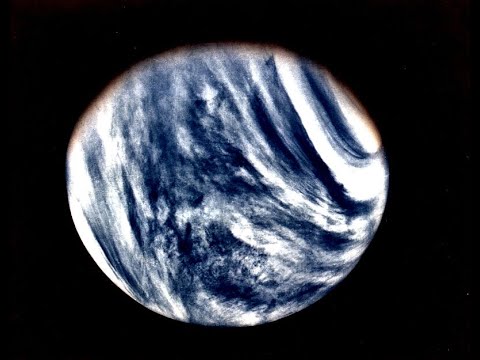 A group at MIT, sponsored by Breakthrough Initiatives, has published the "Venus Life Finder Mission Study" [PDF. 106 pages], detailing evidence that suggests the atmosphere of Venus could, and perhaps does, support a microbial biosphere that accounts for atmospheric anomalies detected both by observations from Earth and by spacecraft exploring the planet. The first exploration may occur as early as 2023:
We have partnered with Rocket Lab to provide the science payload and science team to go with their 2023 Venus Mission's rocket, cruise spacecraft, and direct probe entry vehicle. The Venus direct entry vehicle aboard Rocket Lab's Photon spacecraft has room for up to 1 kg of science instrumentation for the short-duration (three minute) descent through the cloud layers. We choose to search for organic molecules in the cloud droplets by an instrument called an autofluorescence nephelometer. This will be the first attempt to search for organic molecules in the Venus atmosphere. The instrument can also constrain the composition of the cloud particles, key to letting us know if the clouds are more habitable than pure concentrated sulfuric acid.
Mission designs are presented for a balloon-based exploration of the atmosphere of Venus and an eventual sample return of around one litre of atmosphere and tens of grams of cloud particles for study on Earth.
The MIT site, "The Search for Life in Venus' Clouds", has additional information on the atmosphere of Venus and prospects for exploration.