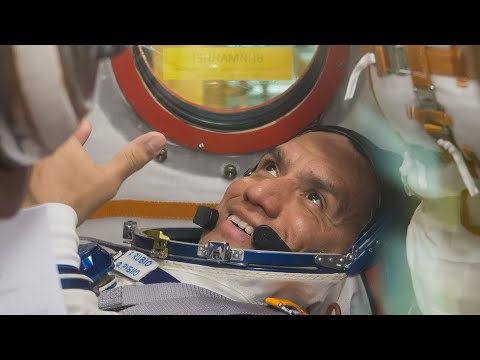 Soyuz MS-22 is scheduled to launch Russian cosmonauts Sergey Prokopyev and Dmitri Petelin and NASA astronaut Frank Rubio to the International Space Station on 2022-09-21 at 13:54 UTC. The launch will be from Baikonur Cosmodrome in Kazakhstan. The three are expected to spend around six months at the space station.
This will be the first flight of a U.S. astronaut on Soyuz since the Russian invasion of Ukraine. The last U.S. astronaut to fly on Soyuz was Mark Vande Hei, who launched on Soyuz MS-18 on 2021-04-09 and returned on MS-19 on 2022-03-30.
Rubio is flying on Soyuz as part of NASA/Roscosmos "seat swap" agreement in which U.S. astronauts will fly on Soyuz and Russian cosmonauts will fly on U.S. crew vehicles. In this exchange, cosmonaut Anna Kikina, original manifested on MS-22, will fly on Crew Dragon 5 in October 2022. No money changes hands in these seat swap deals.
Here is more information on the flight from Spaceflight Now.