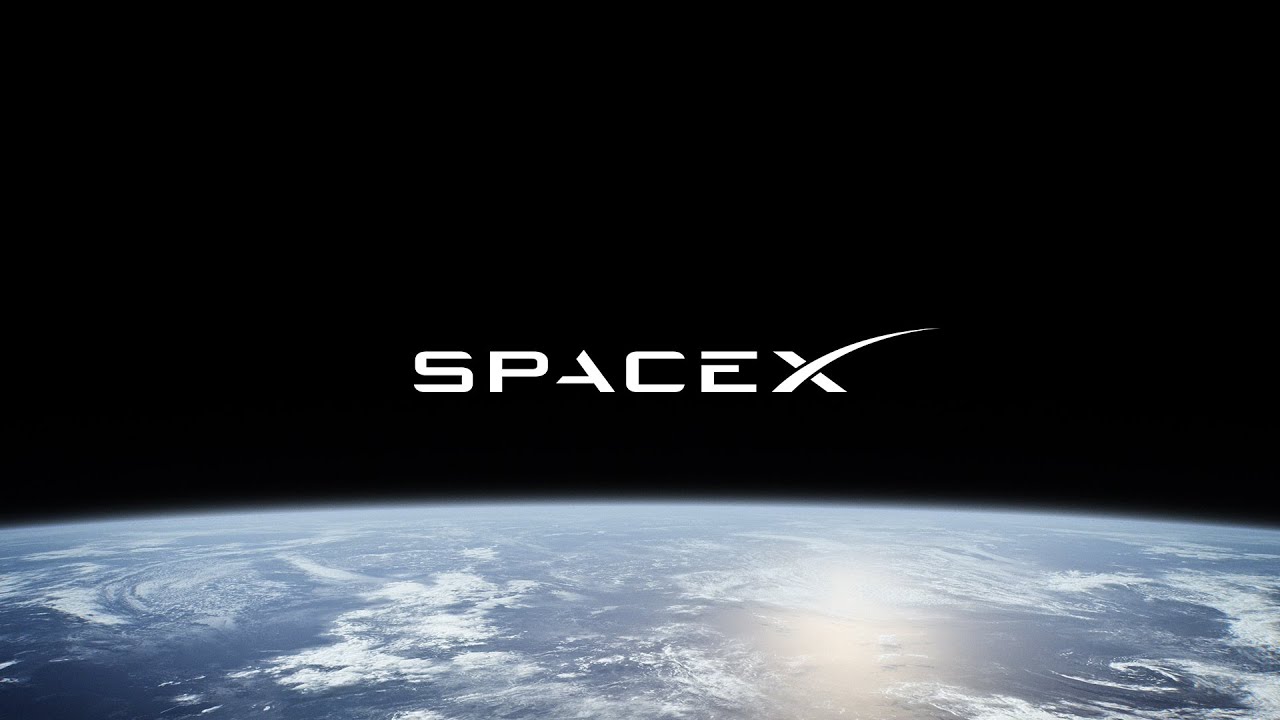 SpaceX plans to launch a Falcon Heavy rocket from Launch Complex 39A in Florida on 2023-04-30 in a 57 minute launch window starting at 23:29 UTC. The launch will place the ViaSat-3 Americas high bandwidth communications satellite directly in geostationary orbit, without requiring the satellite to raise its orbit using on-board propulsion. The launch will also orbit an Astranis MicroGEO satellite to provide communications services to Alaska and neighbouring regions and the GS-1 satellite for Gravity Space. Total payload mass is 6.7 tonnes.
This will be the sixth launch of a Falcon Heavy. The core stage, B1068, is making its first and last flight, while the two side boosters, B1052 and B1053, are making their eighth and third flights, respectively. B1052 has had an interesting career: it was originally built as a Falcon Heavy side booster and flew twice in 2019 on the second and third Falcon Heavy launches. In 2022, after 951 days sitting on the ground, it was converted to the regular Falcon 9 configuration and flew five times that year, launching three Starlink missions and two payloads for other customers. It was then converted back to the Falcon Heavy side booster configuration for this launch, 233 days after its previous flight as a Falcon 9. Side booster B1053 previously flew twice in 2019 on the second and third Falcon Heavy launches and is flying this time 1401 days after its last outing, a new record for longest time between flights.
Due to the payload mass and customer requirement of direct delivery to geostationary orbit, the Falcon Heavy core stage and both side boosters will be expended on this flight. This is the first fully expendable launch of Falcon Heavy—every previous launch has recovered the side boosters while some have expended the core stage. This mission profile requires the Falcon Heavy second stage to perform multiple burns with a long coast phase in between, so this second stage is equipped with the "mission extension kit" (MEK), which includes insulation to keep the RP-1 fuel from freezing during the coast, additional propellant pressurisation vessels, and more TEA -TEB hypergolic "starter fluid" to light the second stage engine multiple times. Falcon 9 and Heavy second stages with the MEK can be identified by the grey band of insulation on the RP-1 tank.
Here are the splashdown zones for the side boosters, ~770 km from the launch site, and core first stage, ~1880 km downrange. While no attempt will be made to recover the boosters, the recovery ship Doug will attempt to recover the payload fairings, which should splash down in the core booster impact zone, setting a new record for the distance of fairing recovery from the launch site.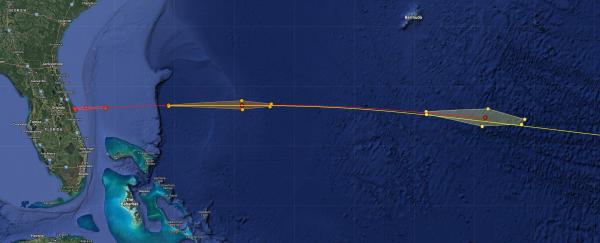 Here is a pre-flight preview from Everyday Astronaut .