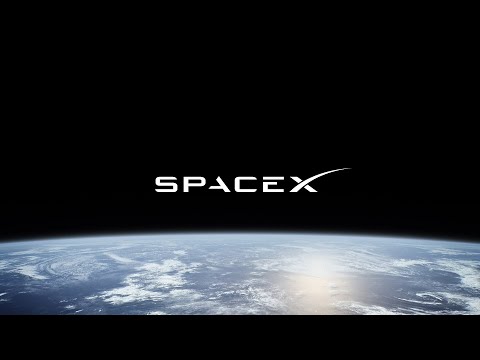 SpaceX plans to launch 54 Starlink satellites into Shell 4, with an eventual 540 km circular service orbit at 53.22° inclination, on 2022-08-28 at 02:22 UTC, which will be in the evening of the 27th in western hemisphere time zones. This will be the second flight of Falcon 9 booster B1069 with a turn-around time of 250 days since its first flight. The launch will be from Space Launch Complex 40 in Florida. Weather is currently forecast as 60% favourable for launch.
The reason for the long turn-around between flights for the booster is that it suffered damage after a rough landing on its first flight. Spaceflight Now reports:
The first stage booster on the Starlink 4-23 mission is expected to make its second flight to space. Known as B1069, the booster was damaged during recovery on a drone ship Dec. 21 after launching its first mission, sending a Dragon cargo ship toward the International Space Station.

The rough recovery damaged the rocket's engines and landing legs, causing the rocket tilt on its return aboard the drone ship to Port Canaveral on a tilt. The damage forced SpaceX and NASA to switch to a backup Falcon 9 booster for the launch of four astronauts to the space station in April. That launch was originally supposed to use B1069, which has been refurbished with new engines and other components.
Video of B1069's first flight is here at "SpaceX Cargo Dragon CRS-2 SpX-24 International Space Station Resupply Flight"; scroll to the 47:00 mark to see the booster after landing on the drone ship. There was no video from the booster during the landing, and the damage to the booster is not obvious in the video. Teslarati reports, "SpaceX almost loses Falcon 9 booster at sea":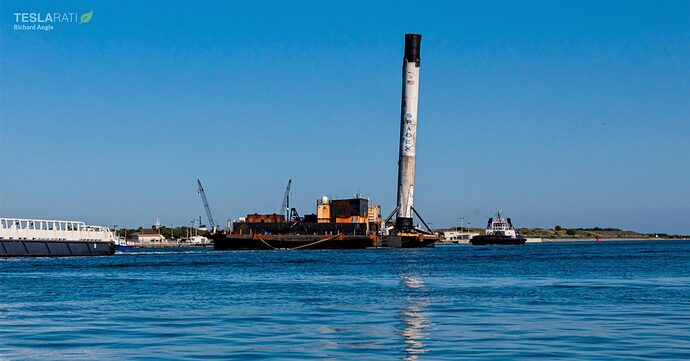 While it's difficult to determine with certainty, B1069 appeared to be in fine condition after landing, standing roughly straight up with all nine Merlin 1D engines well above the drone ship's deck.

That was decidedly not the case when the once-flown Falcon 9 booster finally sailed into Port Canaveral eight and a half days later.

There remains plenty of ambiguity about how exactly things transpired after the landing but when B1069 was finally within eyeshot, the booster was significantly damaged, riding low on all four legs, inches away from falling off the drone ship's deck, and only partially attached to the "Octagrabber" robot tasked with securing it. Based on photos of the damaged rocket taken by Teslarati photographer Richard Angle, most or all of B1069's nine Merlin 1D (M1D) engines suffered likely irreparable damage to their fragile bell nozzles.