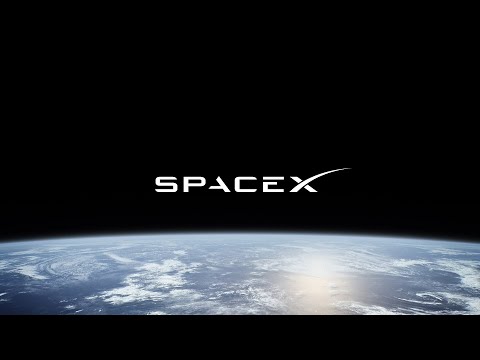 SpaceX plans to launch 55 Starlink satellites into Generation 2 Group 5, with an eventual 530 km circular service orbit at 43° inclination, on 2023-02-12 at 05:10 UTC. The launch will be from Space Launch Complex 40 at Cape Canaveral Space Force Station in Florida. The first stage booster, B1062, will be making its twelfth flight, after a turnaround time of 46 days since its last mission.
Weather is forecast as just 20% favourable for launch, but 60% favourable for the backup launch opportunities on 2023-02-13 at 04:55, 06:39, and 08:07 UTC.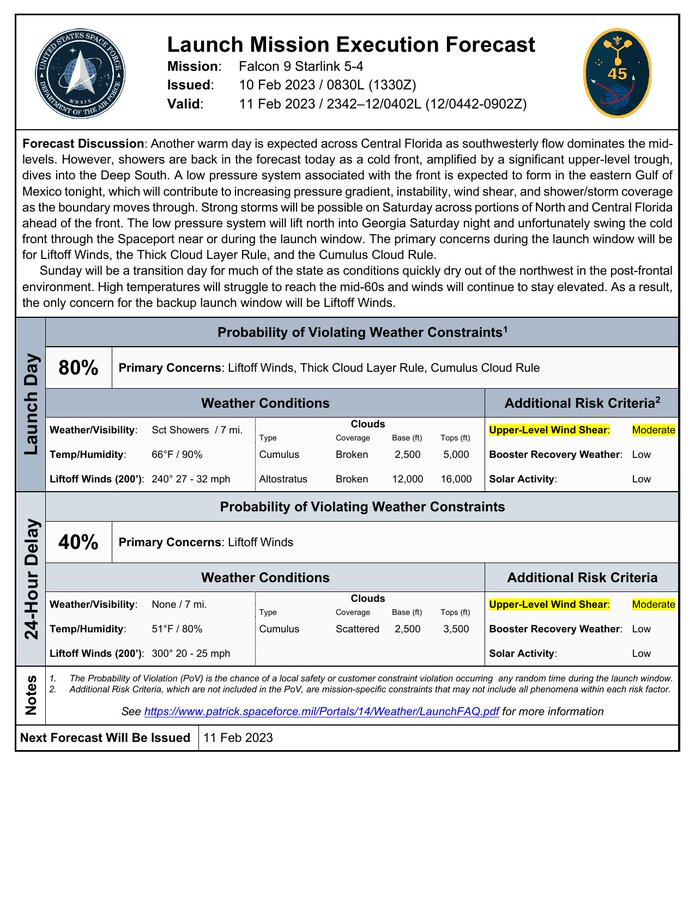 Here is the pre-flight preview from Everyday Astronaut.