That's quite a bit higher than the impression Truax gave me circa 1990, but then I never bothered to check up on his claim. In any event, I'm pretty sure the "TRW report" is the document I previously linked to. Here is The Money Quote: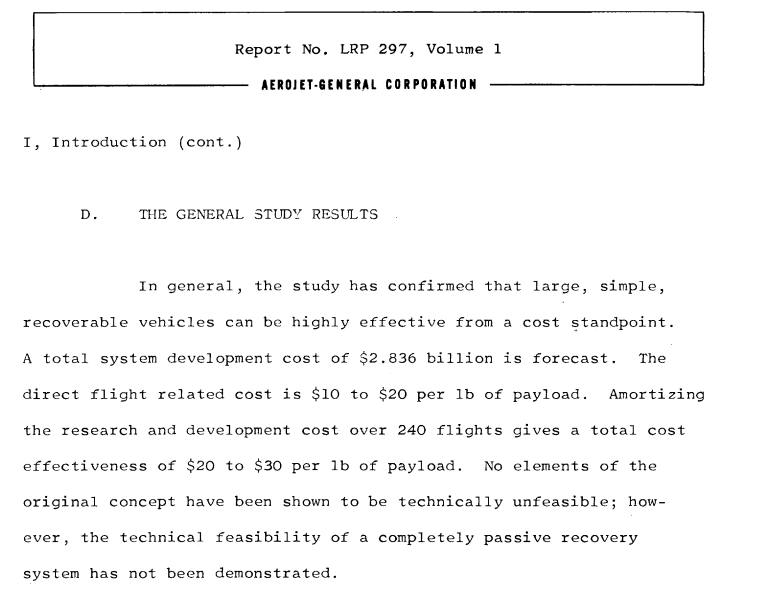 To do an apples to apples comparison, we must use the before-amortization cost. Here's Musk's quoted target again:
"Musk has predicted that a Starship orbital launch will eventually cost US$ 1 million (or US$ 10 per kilogram."
That doesn't look like an amortized cost.
If so, the low end TRW estimate is $(2020)184, which is nearly 20 times Musk's target.
That said, it still looks to me like Kennedy/von Braun really did a number on the US if not the world by failing to go with prize awards for milestones toward landing a man on the moon using guys like Truax and Hughes rather than a communist style "8 year plan".