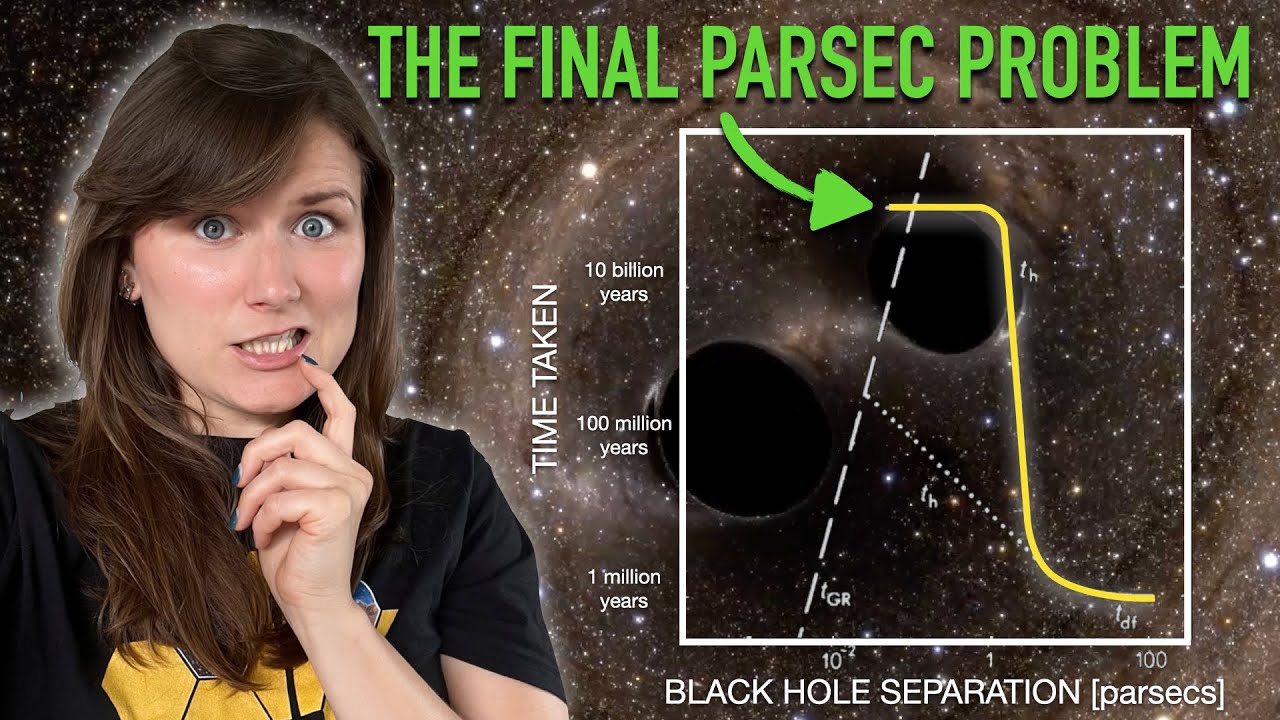 Most, if not all, large galaxies in the present-day universe appear to have supermassive black holes at their centres, and to have evolved over the age of the universe through mergers of smaller galaxies. The remnants of galaxies "swallowed" by our Milky Way galaxy can be traced through the orbits of stars that formed in them around our galaxy. When galaxies merge, a process called "dynamical friction" causes objects in the original galaxies to lose momentum and sink toward the centre of the merged galaxy, randomising their orbits in the process. This is believed to be how giant elliptical galaxies form from the merger of spiral galaxies in galactic clusters.
When galaxies merge, their central black holes are expected to fall toward the centre of the merged galaxy and eventually coalesce into an even larger black hole, explaining the stupendous mass of the black holes found in some elliptical galaxies. Some galaxies have been found to have pairs of supermassive black holes at their centres, believed to be an intermediate stage toward merger.
But not so fast, say some astrophysicists. Supermassive black holes create intense gravitational fields in their vicinity, and a pair of black holes orbiting one another act like a giant spacetime blender, flinging out objects that approach them. Calculations show that once two black holes approach to within around a parsec (3.26 light-years) of one another, this effect will be so strong that they will clear their environs of stars, gas, dust, and derelict pirate spacecraft anywhere near to them. But it is gravitational interactions with such objects that cause dynamical friction and, without it, there's nothing to make the two black holes spiral in further and eventually merge. (Gravitational radiation slowly saps energy from orbiting objects, but at distances of a parsec is utterly negligible even for objects as massive as these black holes, and would take many times the age of the universe to have a significant effect.)
So how do pairs of supermassive black holes eventually merge? Nobody knows—this is called the "final parsec problem". Perhaps in the future study of the ultra-low-frequency gravitational waves emitted by these systems by pulsar timing arrays will provide clues to what is going on.