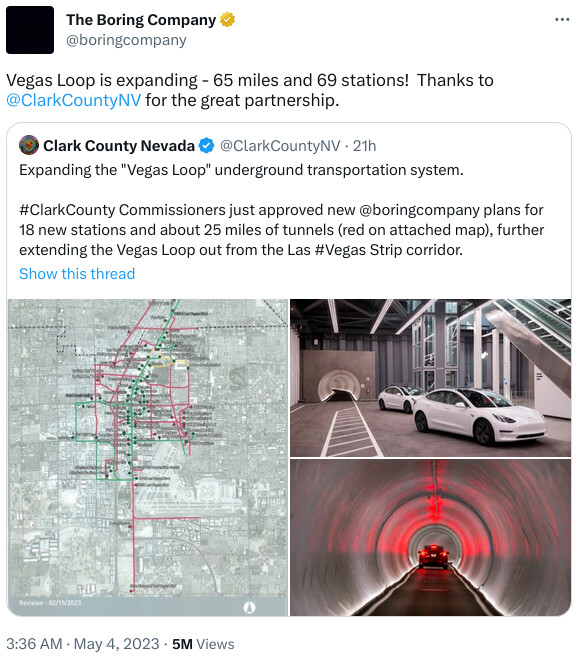 The Boring Co.'s planned Vegas Loop expansion got the green light Wednesday from the Clark County Commission.

The system, which originally was planned to feature 29 miles of tunnels with 51 stations, will now add 25 miles of newly planned tunnels and 18 new stations within Clark County's jurisdiction.

The commission approved the updated plan in a 6-1 vote Wednesday.

⋮

A sample trip between Harry Reid International Airport and the Las Vegas Convention Center would take five minutes to travel the 4.9-mile route, at a cost of $10, according to Boring Co. A sample trip between the convention center and downtown Las Vegas is pegged at $6 for a four-minute trip along the 3.6-mile route.
Construction on the Vegas Loop has not yet begun. The only Boring Company tunnel in operation currently is the Las Vegas Convention Center Loop, which is just 1.7 miles (2.7 km) in length.